It doesn't have to be cold outside to enjoy keto soups and chowders, and when you're inspired to make a pot of wholesome goodness, give one of these tasty recipes a try!
There's something for every one here – from creamy keto seafood soups to keto beef soup and keto vegetable soups, grab a spoon and dig in!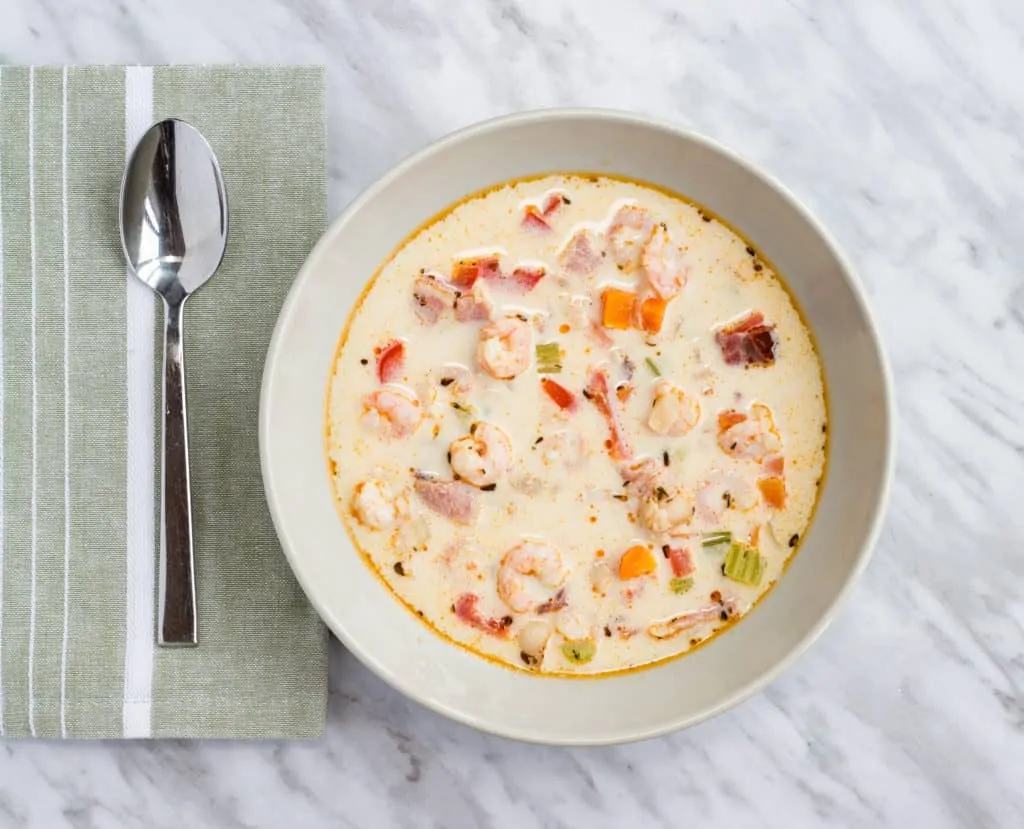 Thick and rich with the sweetness of shrimp and the smoky kick from chipotles, this Shrimp Chowder with Chipotle is one of those keto soups you'll be making again and again!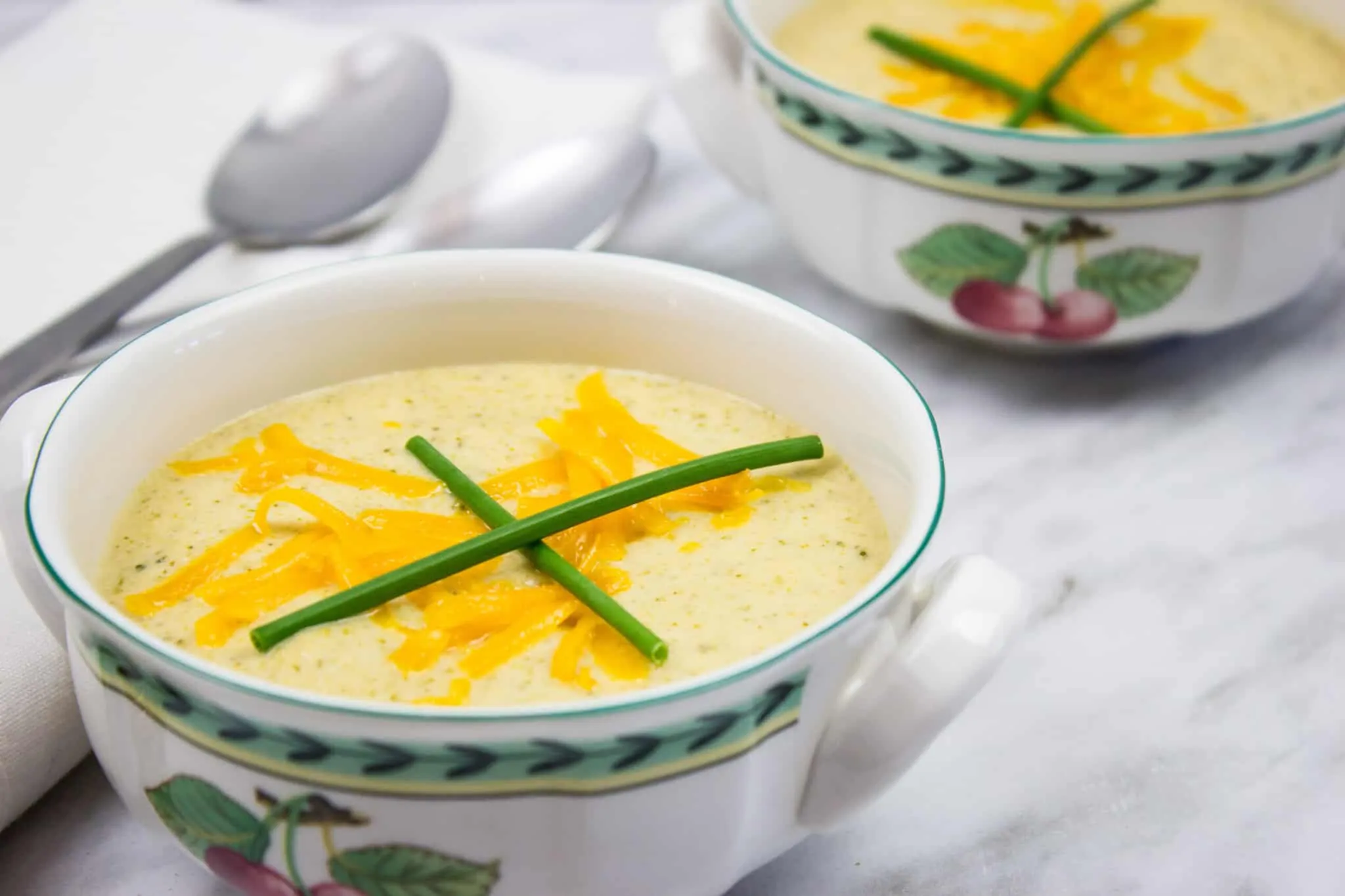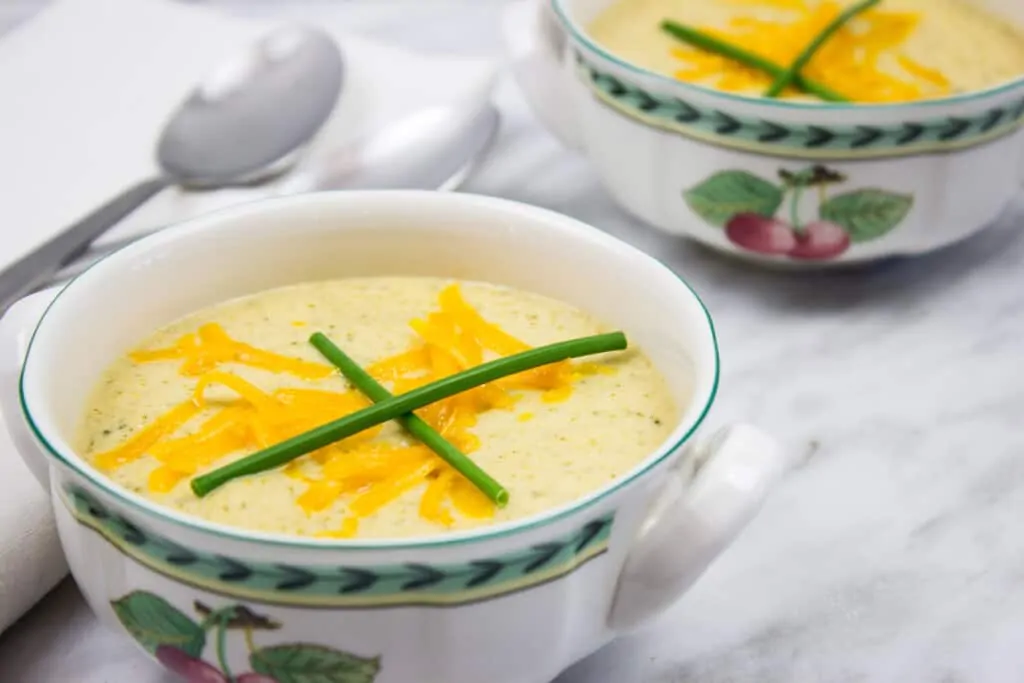 Loaded with broccoli, cheese, and plenty of flavor, this restaurant-classic keto Broccoli Cheese Soup is a must-try on any cold day!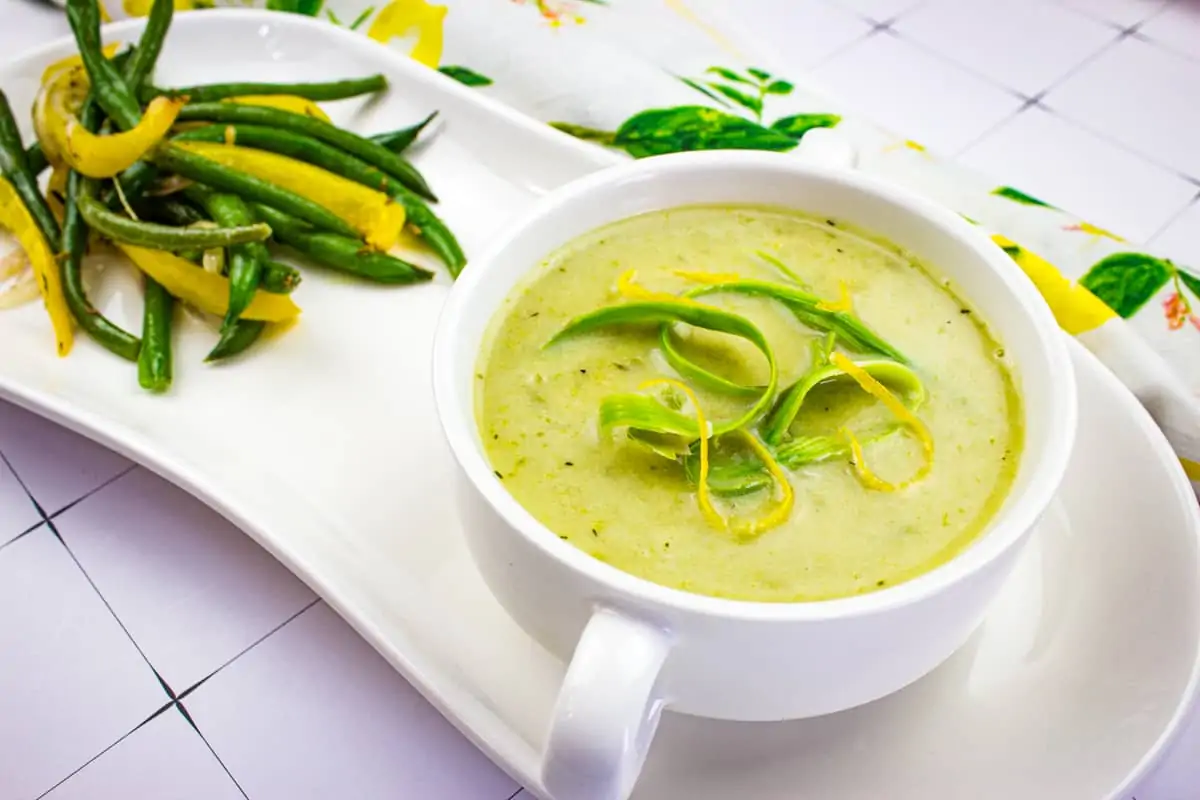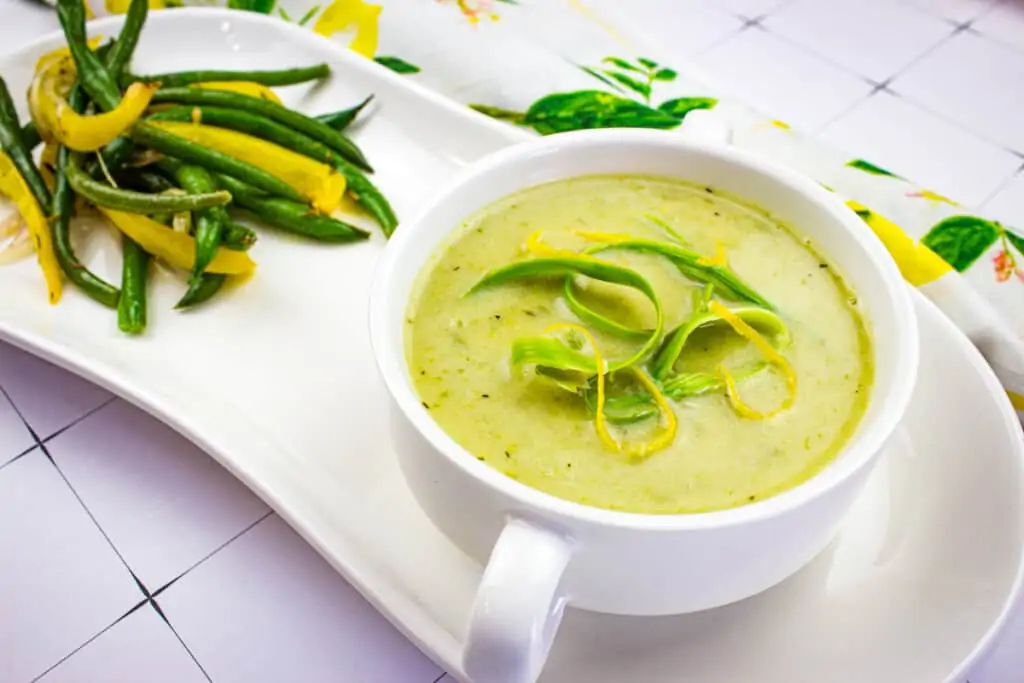 Velvety smooth and full of amazing flavor, this keto Cream of Asparagus Soup won't cost you a lot of carbs and it's oh-so delish!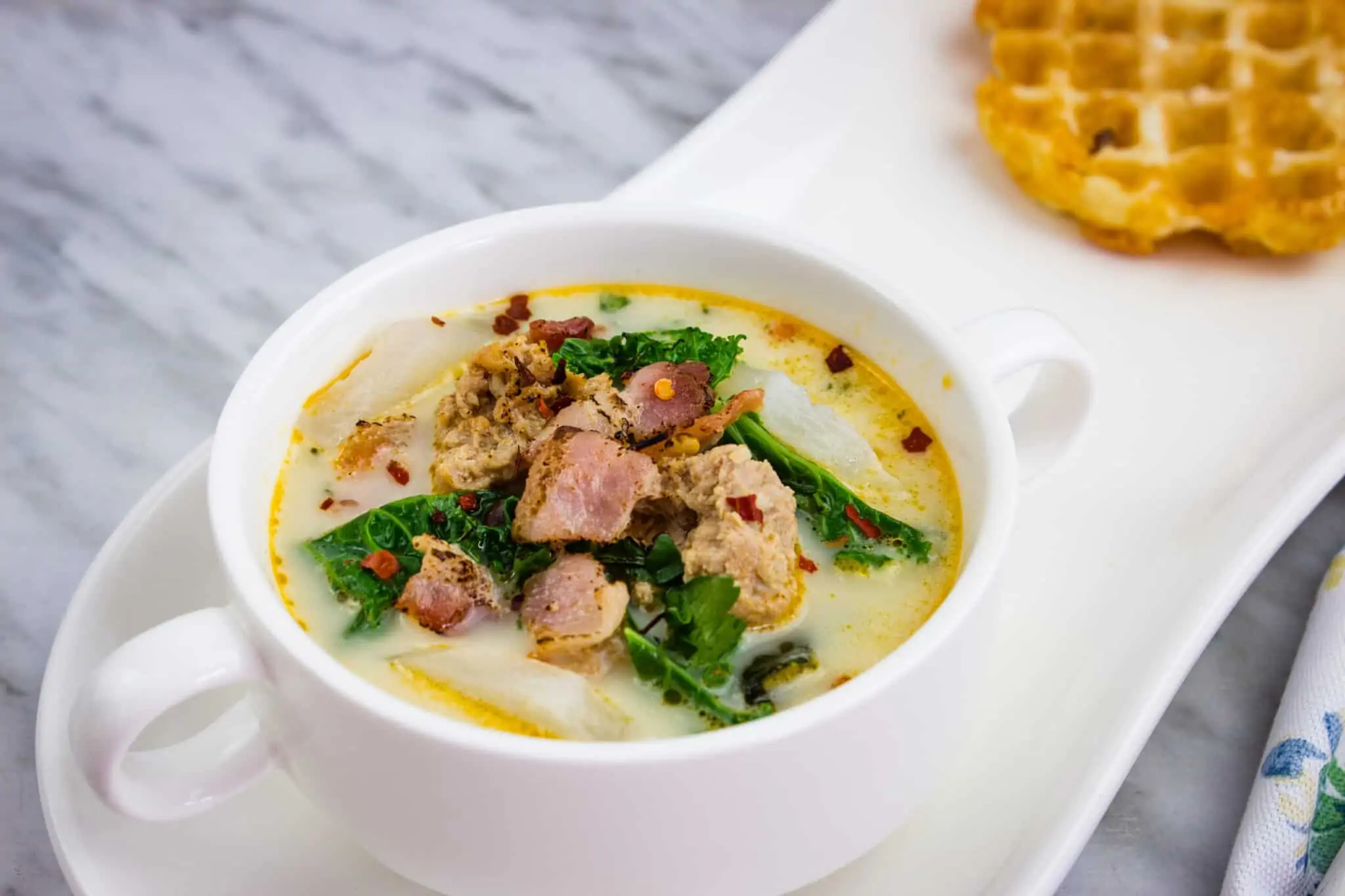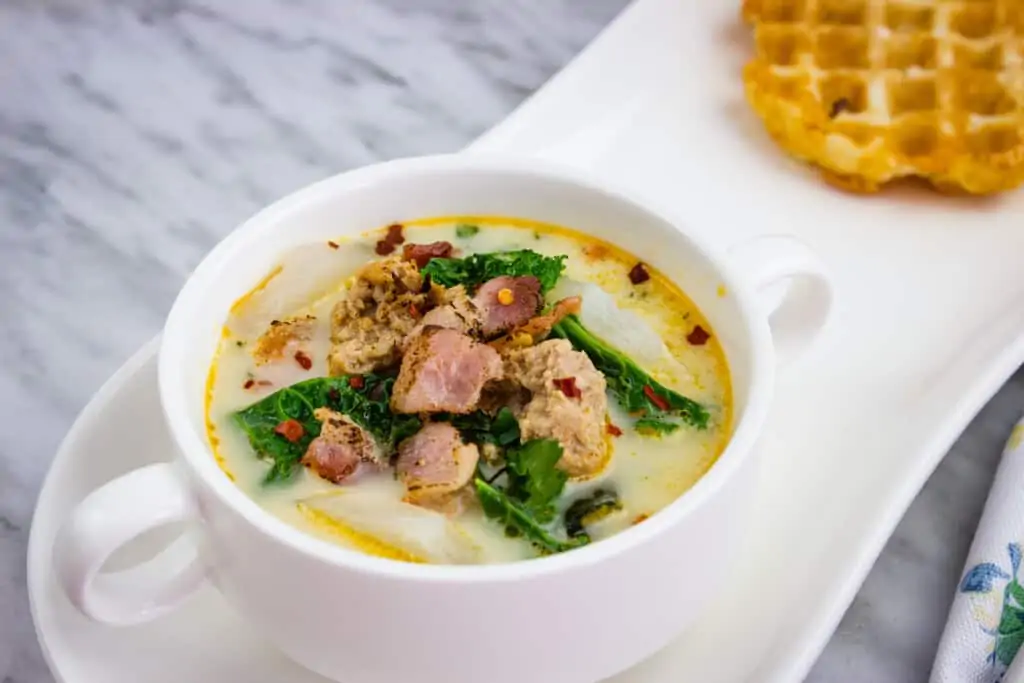 Keto Zuppa Toscana Soup is a tasty low-carb riff on the classic! Ready in about 40 mins, add some flavor to your day with this amazing soup!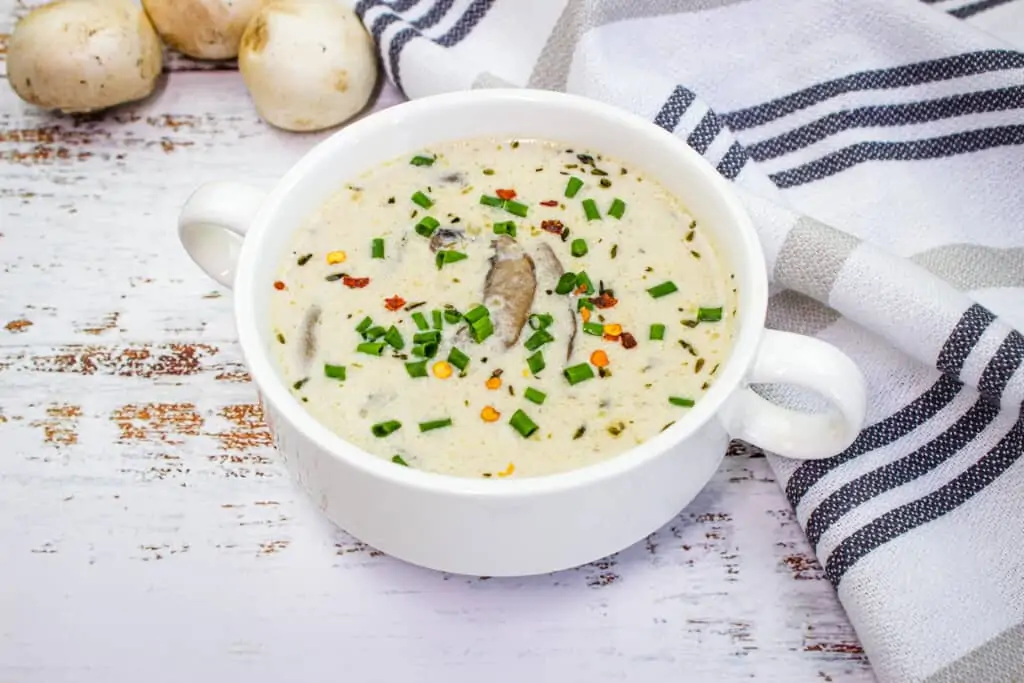 Loaded with chunks of savory mushrooms and broth that's creamy and full of flavor, this keto Cream of Mushroom Soup will be your new fav!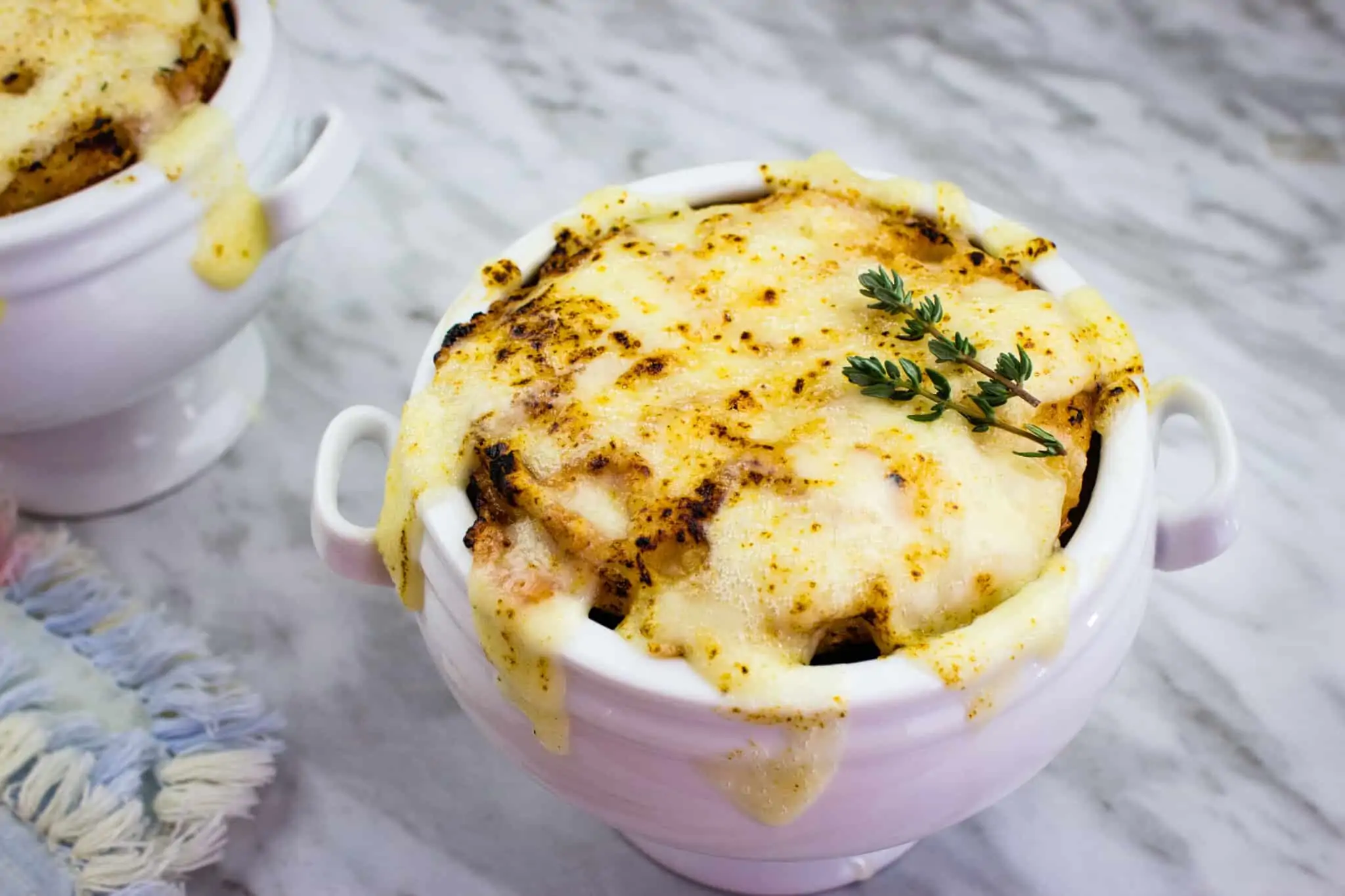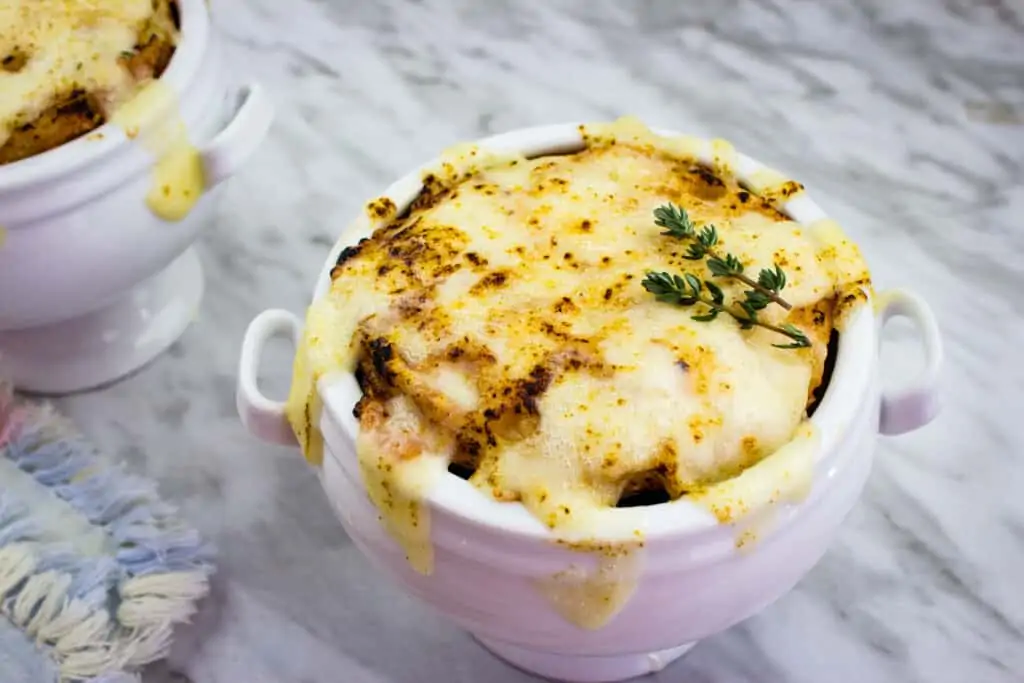 Discover Chef Jenn's secret to making amazing keto French Onion Soup! With a rich broth and oodles of flavor, make this classic soup today!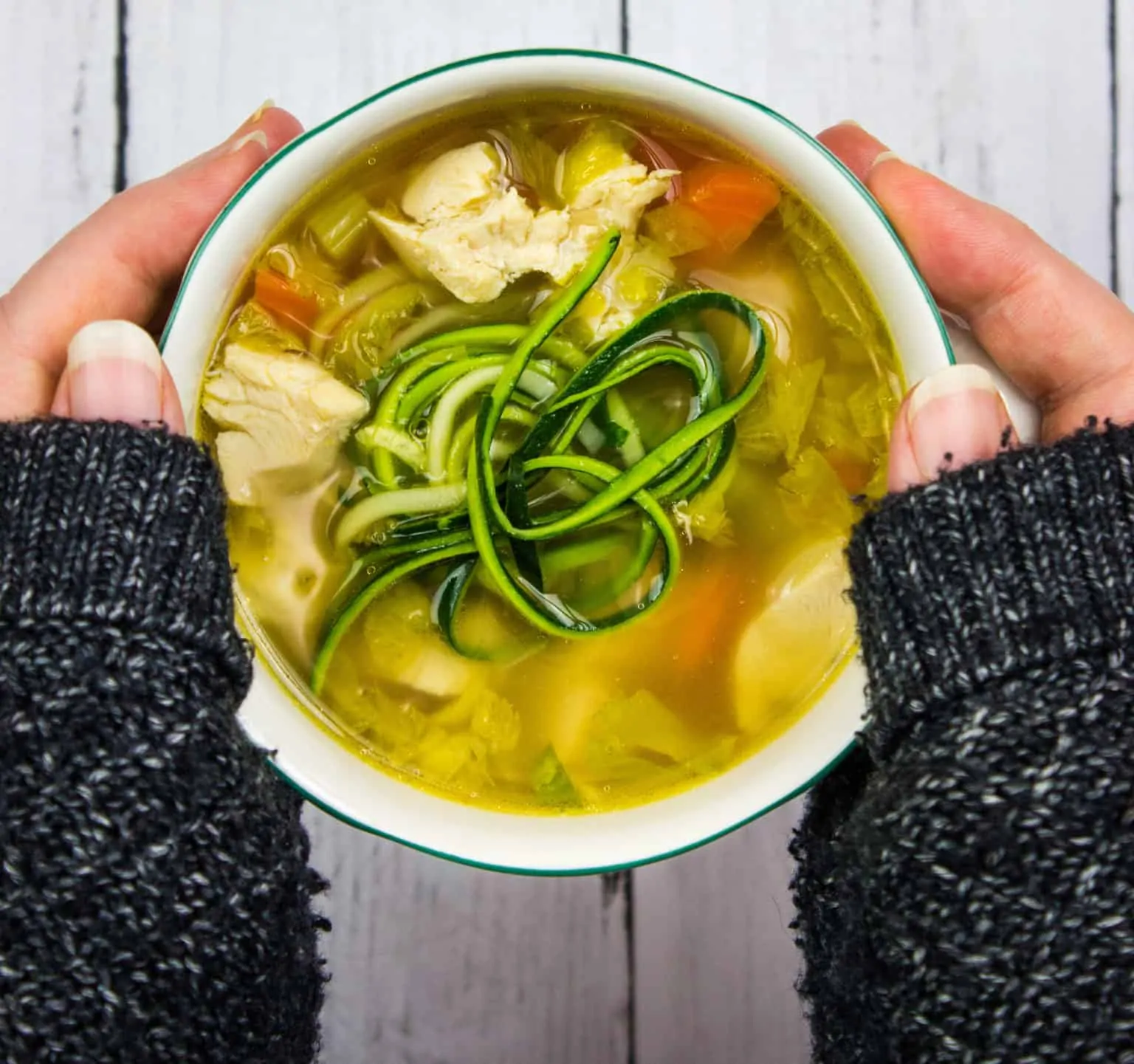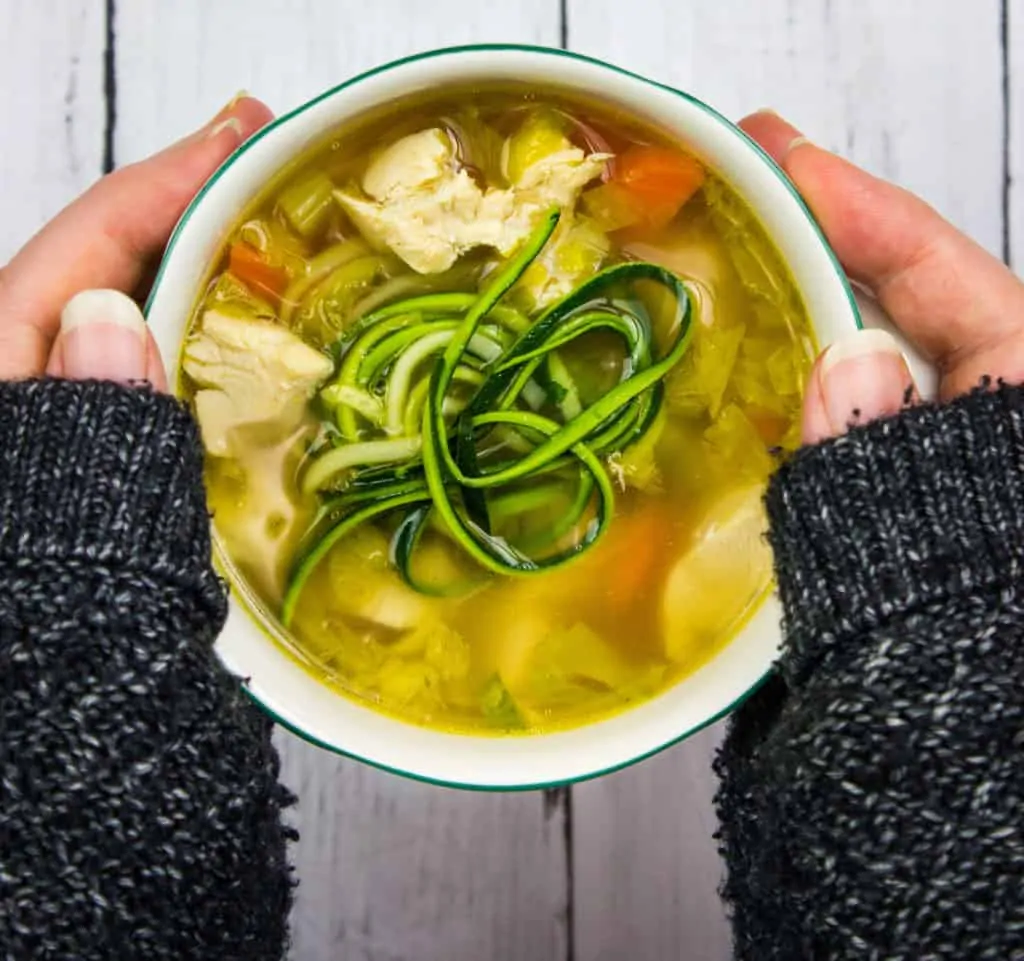 Just like Grandma used to make but only better, this keto Chicken Zoodle Soup is a quick and easy keto soup fix that's always delicious!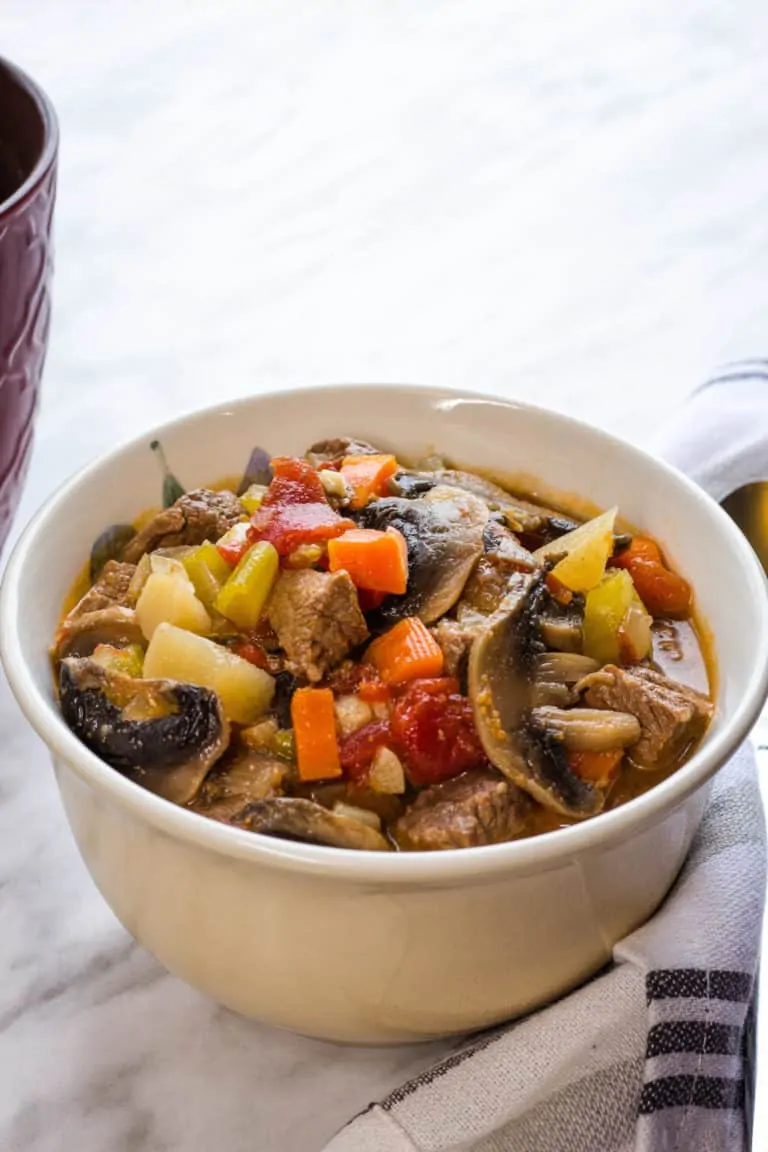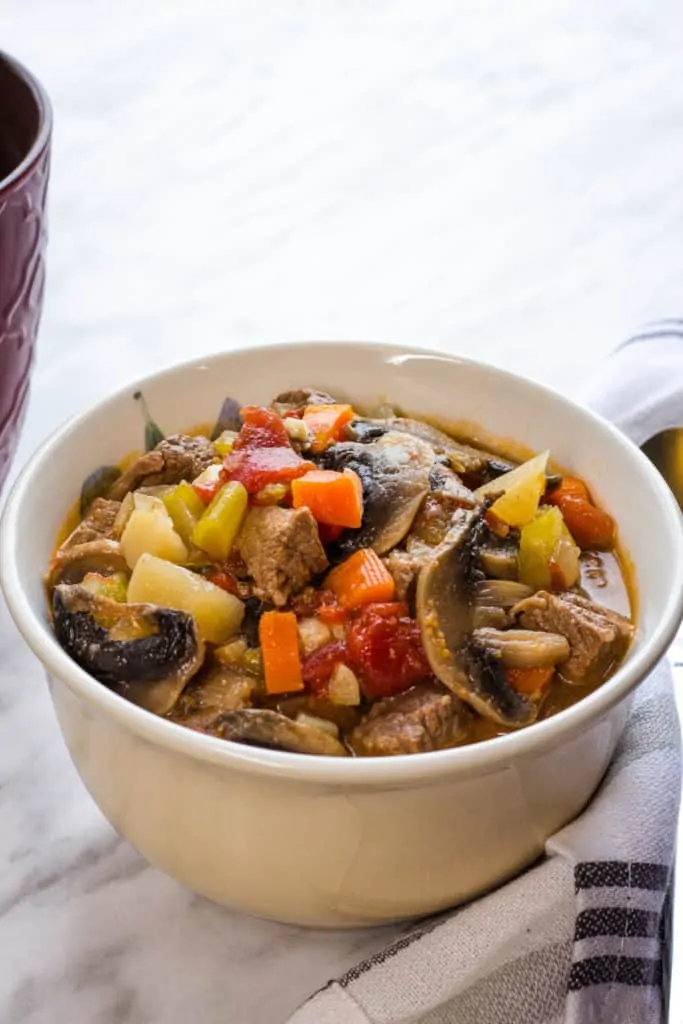 Just like Sunday supper on a spoon, this hearty, beefy, and chunky keto beef soup is loaded with amazing flavors!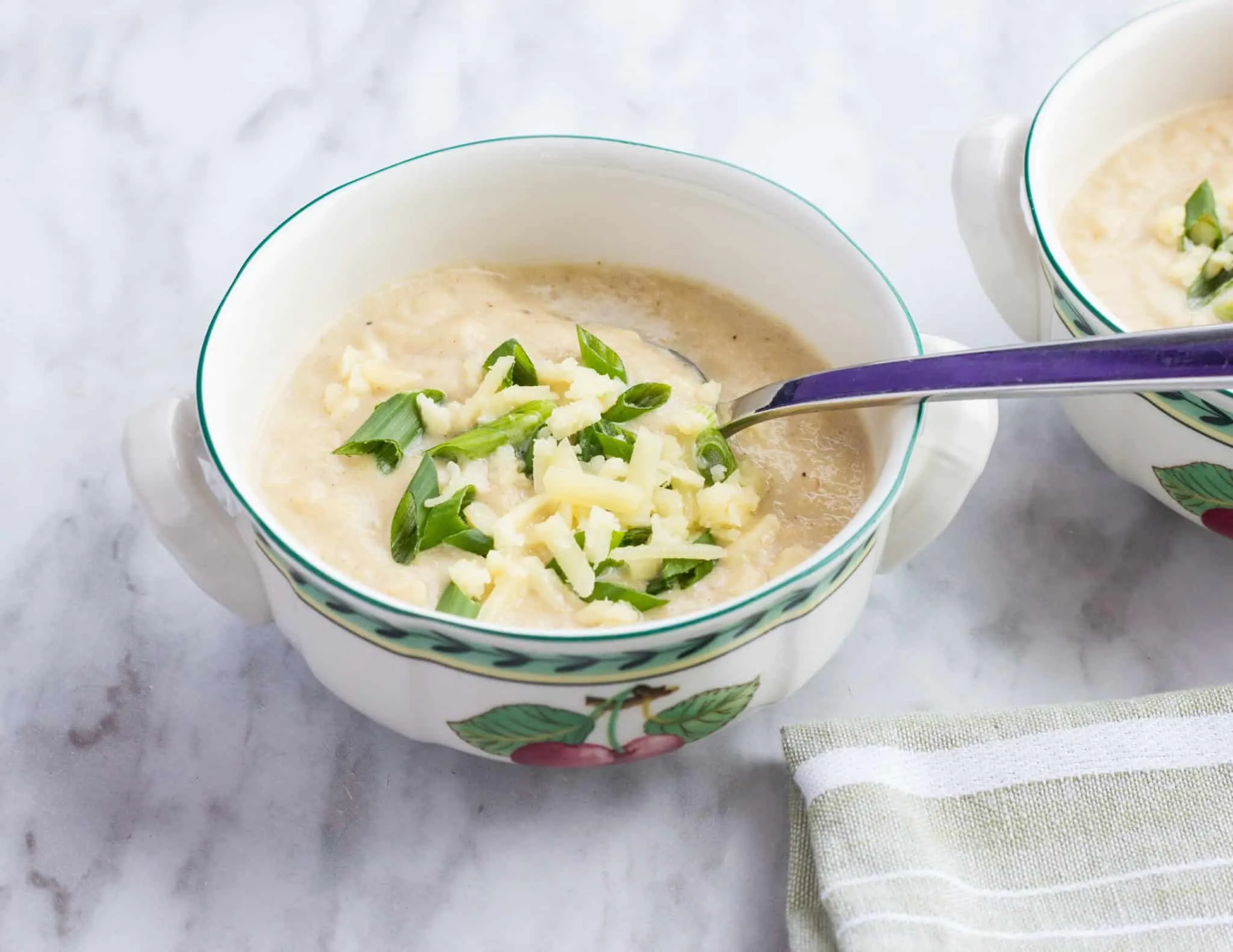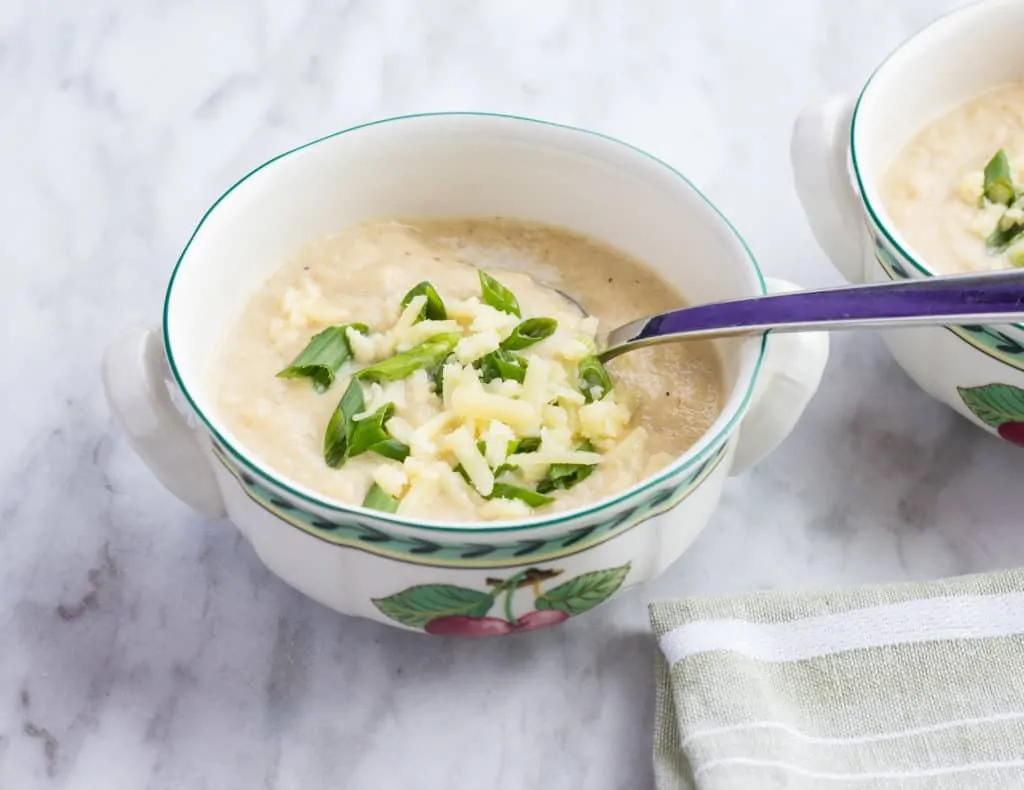 This bowl of goodness is filled with a garden's worth of veggies plus plenty of beefy goodness. It makes enough to freeze for a second meal making this a keeper keto soup!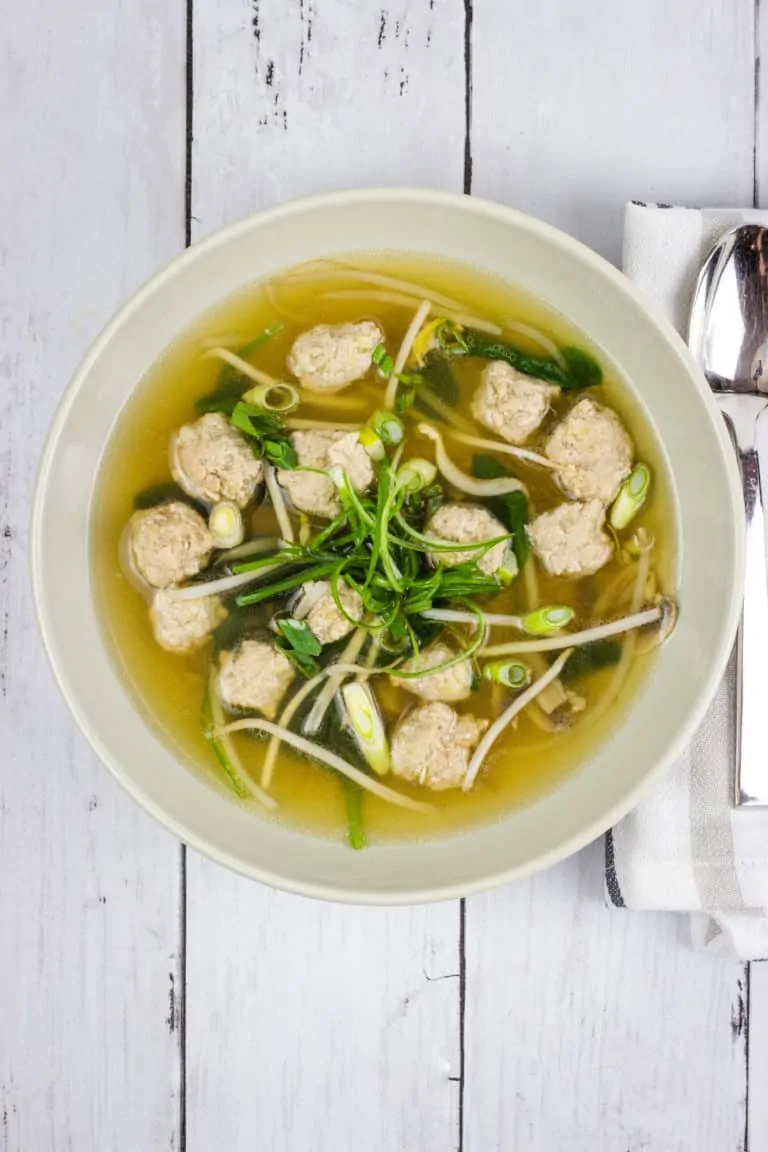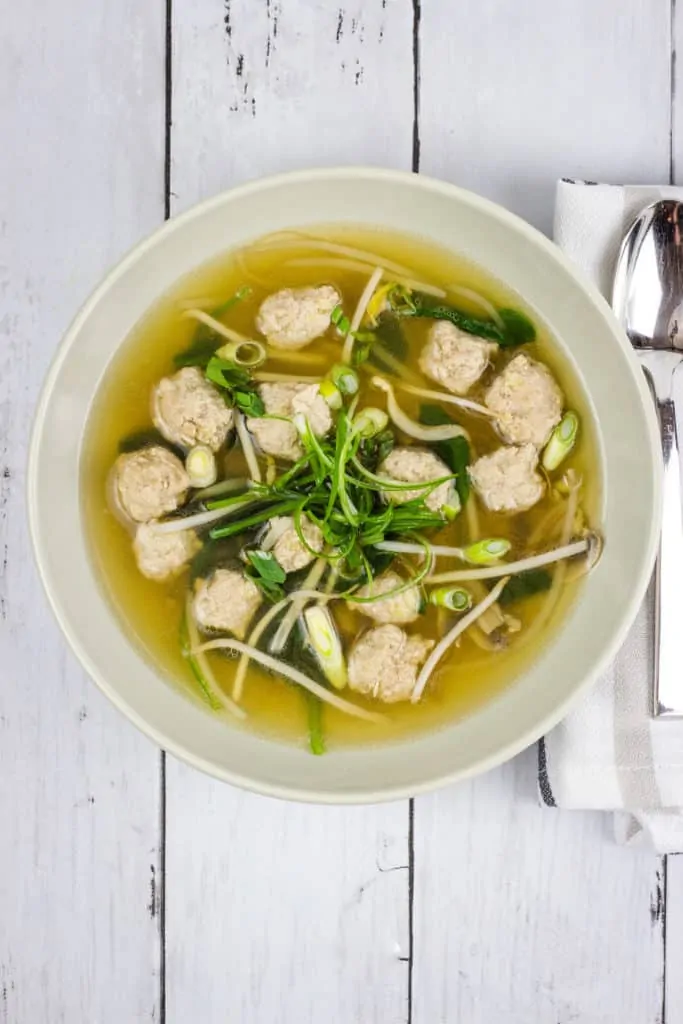 Loaded with flavor and none of the carbs, this keto Wonton Soup is a delicious treat all-year long!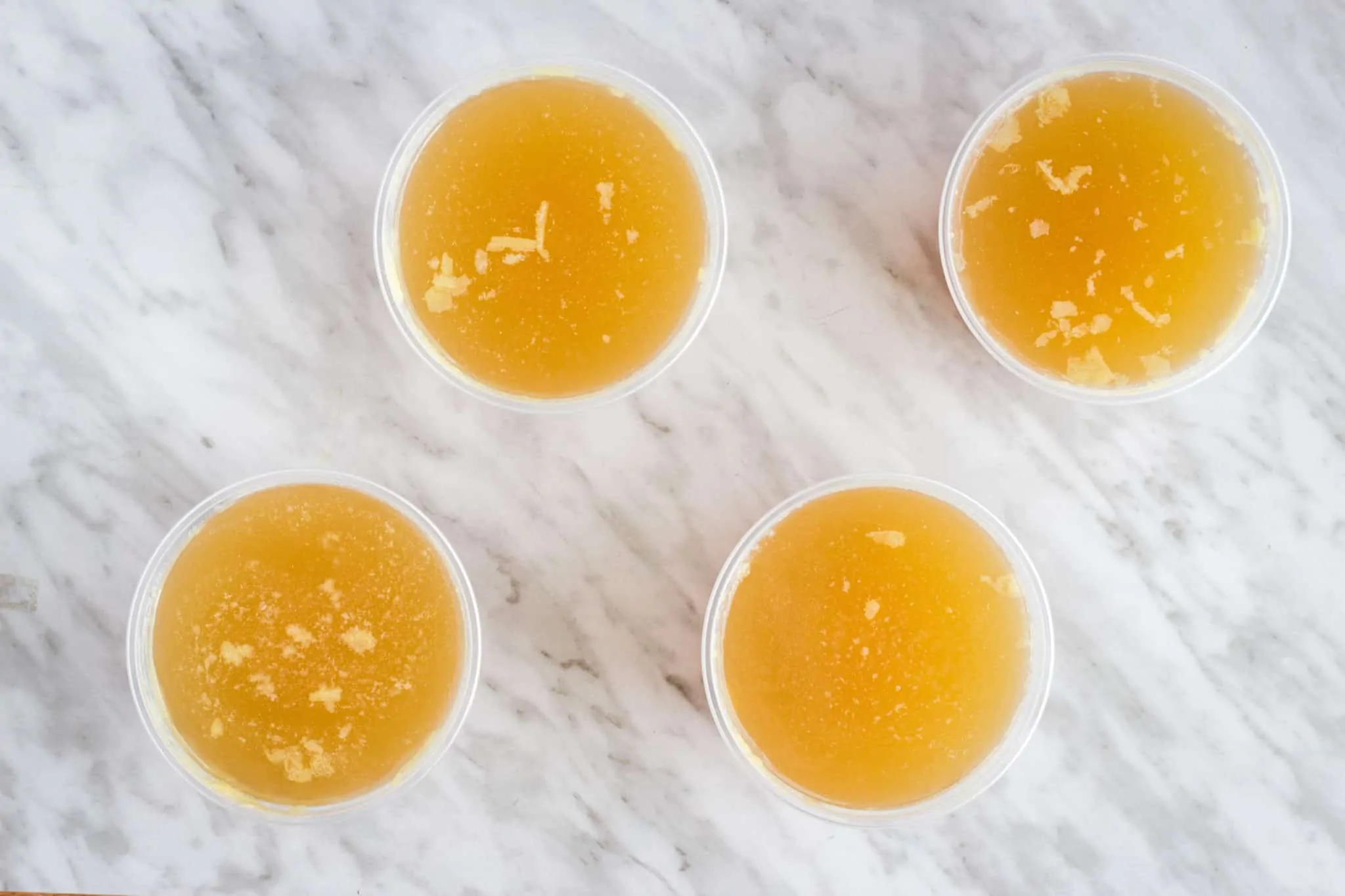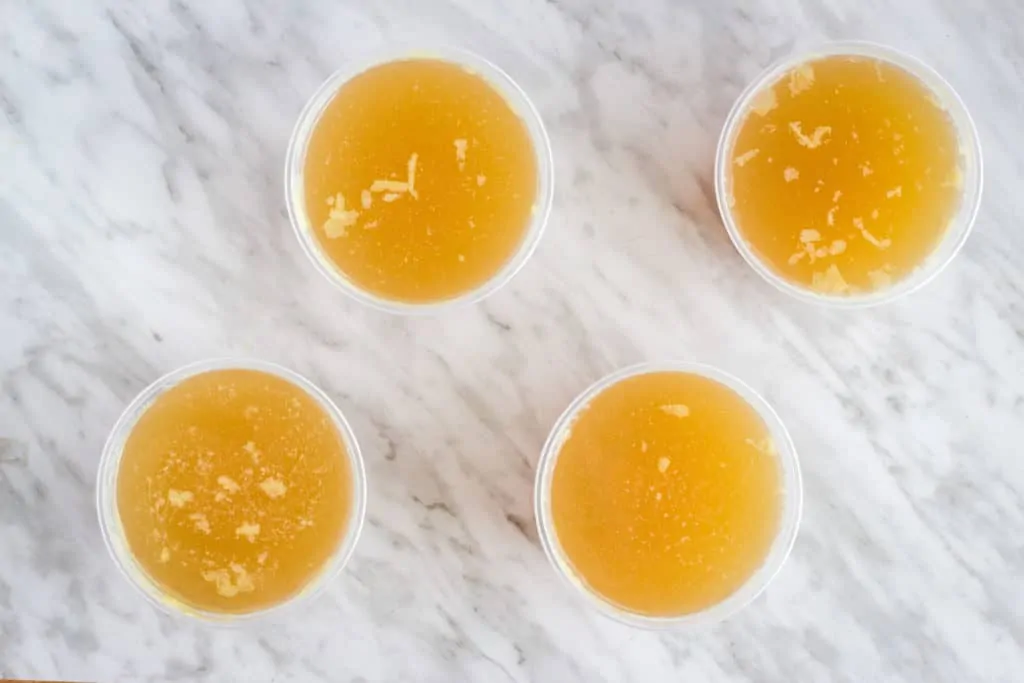 Made effortlessly in your Instant Pot, hang on to chicken bones (keep them in the freezer) and when you have enough, make a few pints of this amazing, nutritious, and collagen-rich Bone Broth!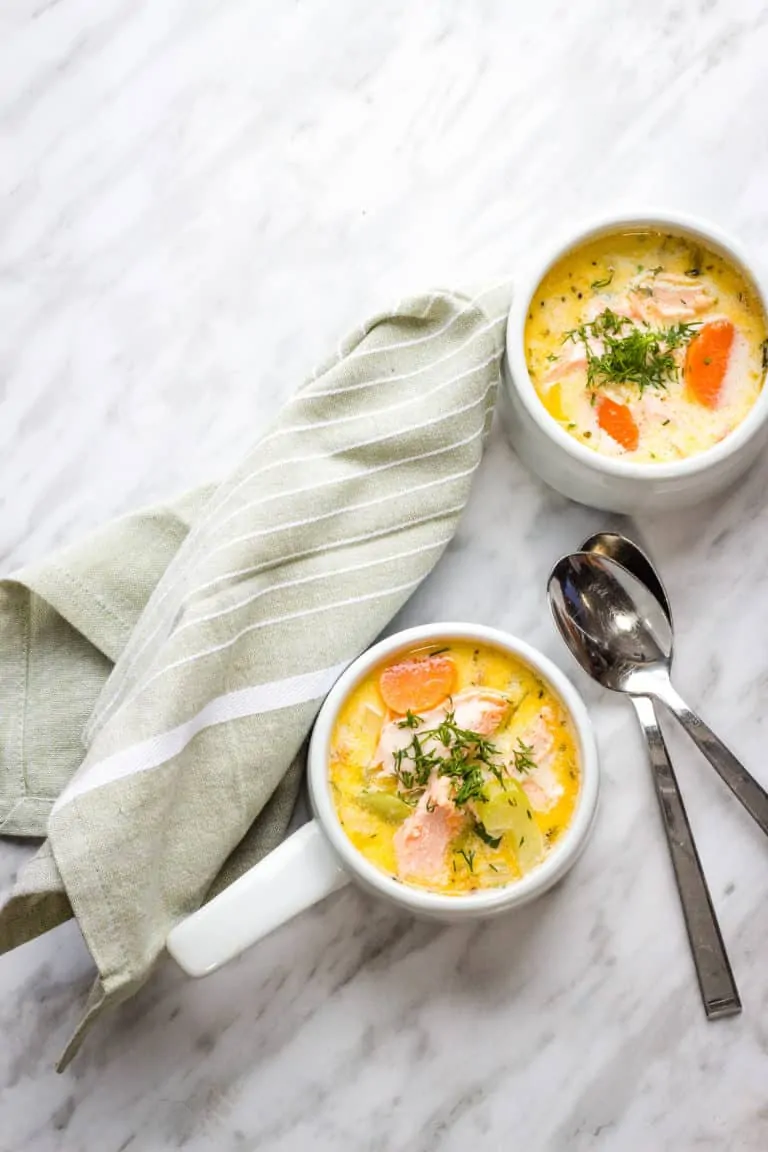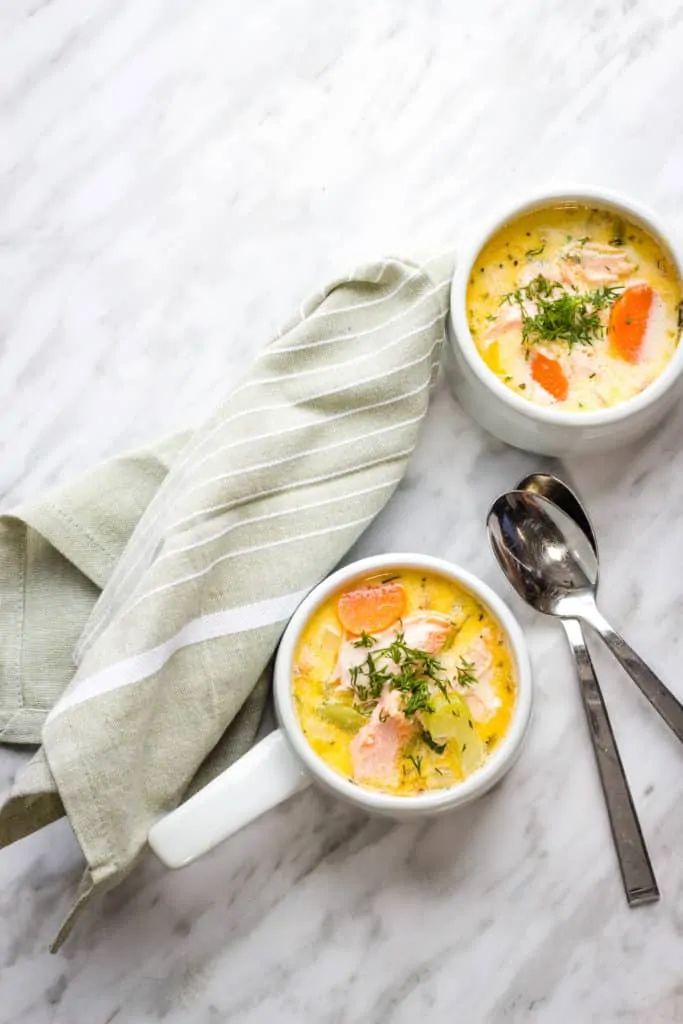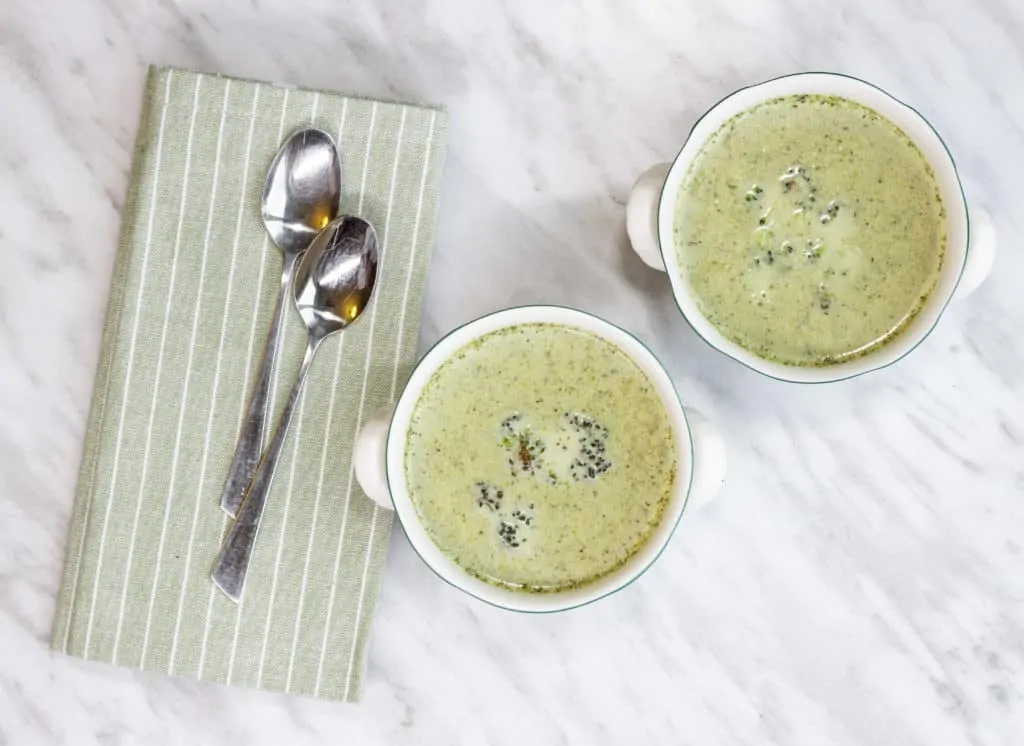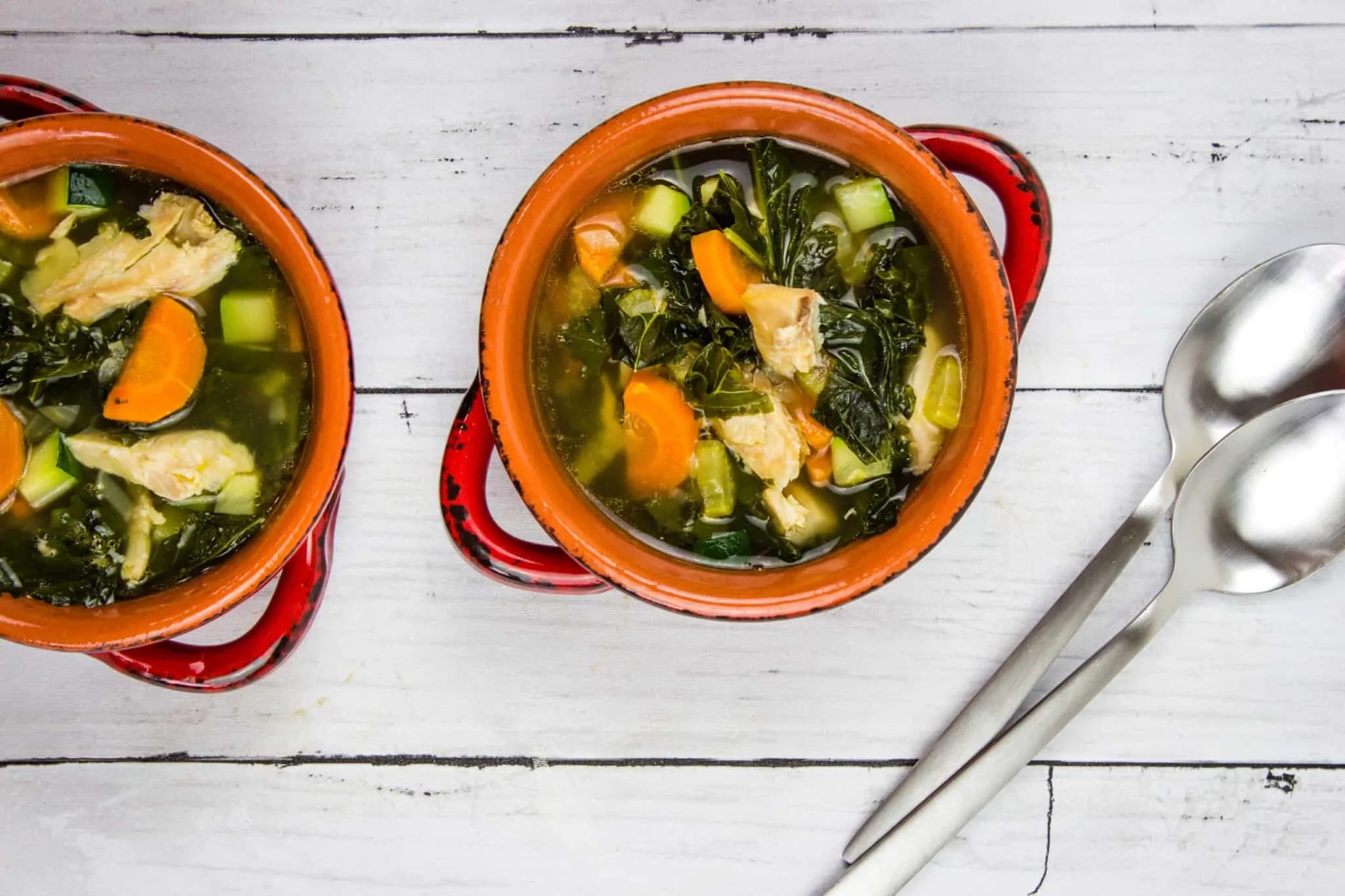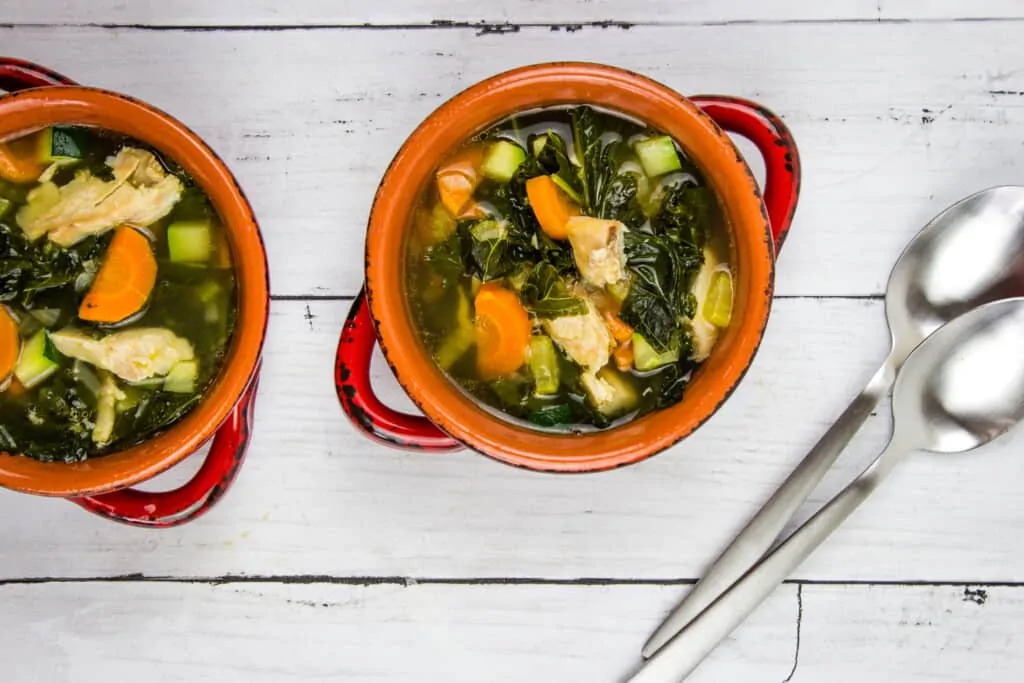 Make this amazing veggie-packed soup with leftover turkey, or use chicken. So hearty and delicious, this keto vegetable soup is a tasty pick all year long.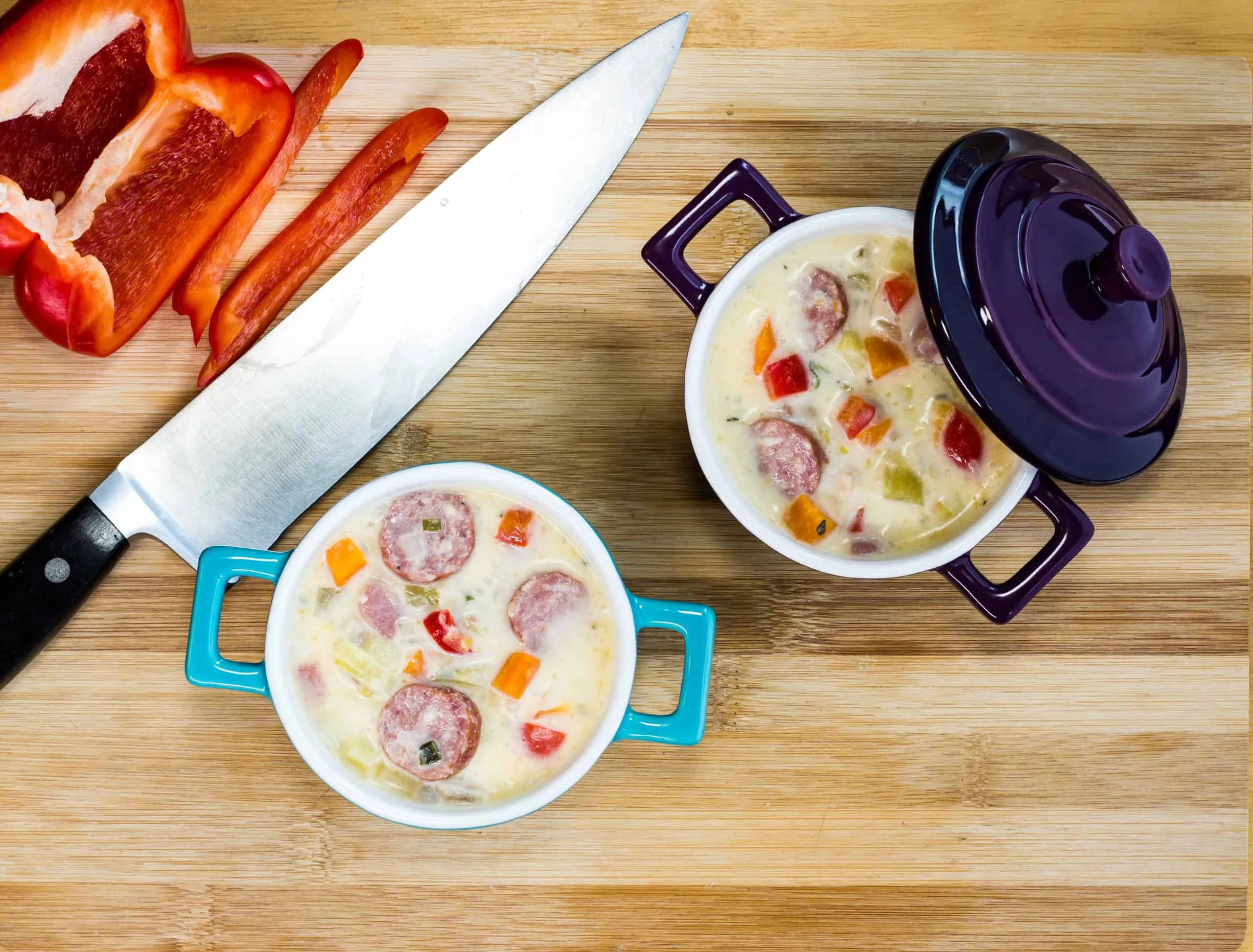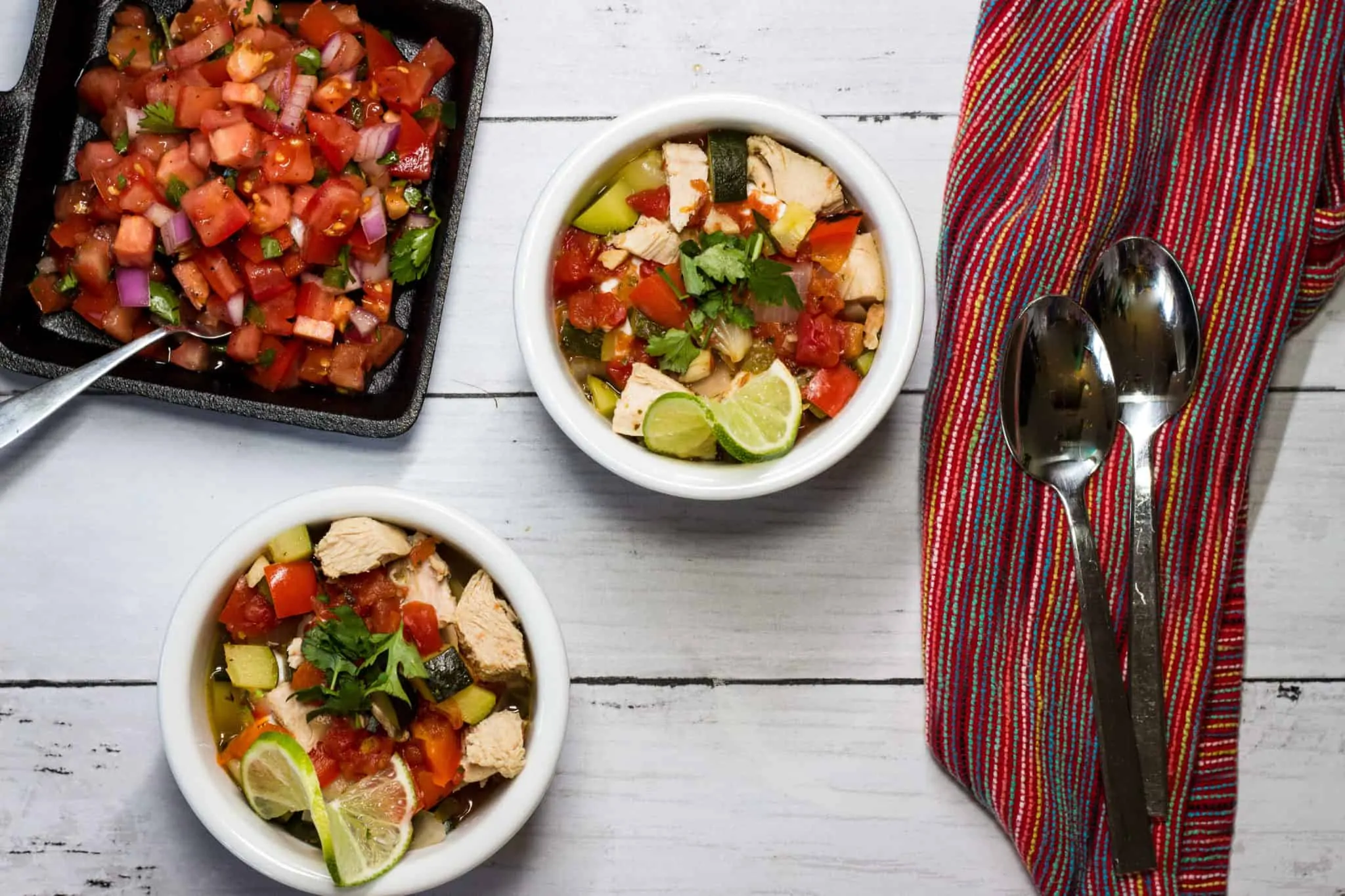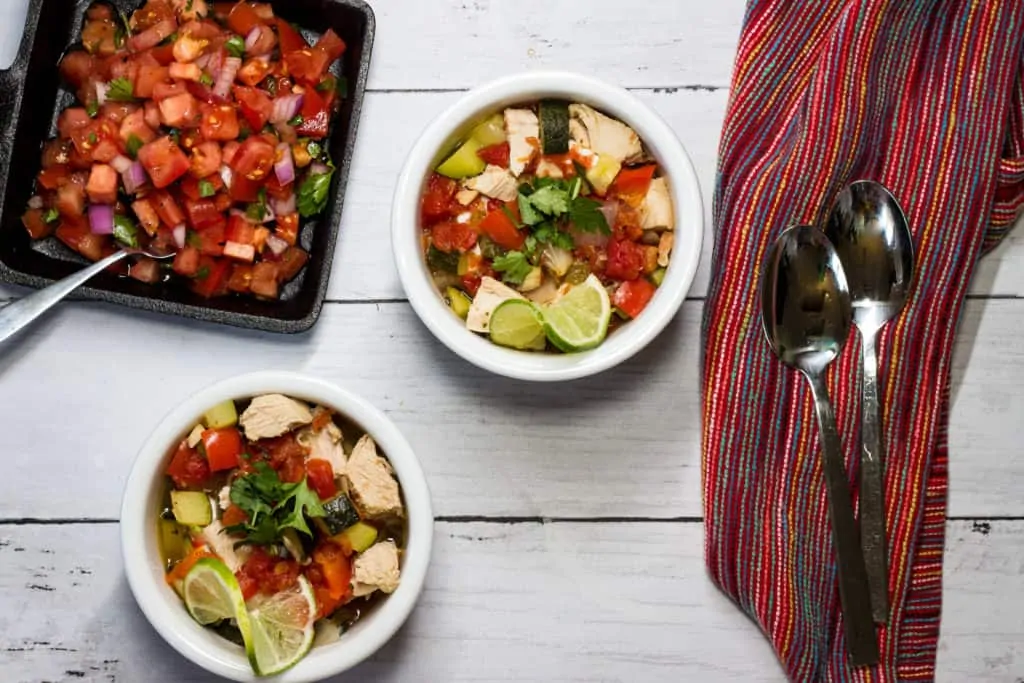 Hearty, delicious, and with a citrusy kick and a bit of heat, this delicious keto turkey soup is a deliciously different keto turkey soup recipe.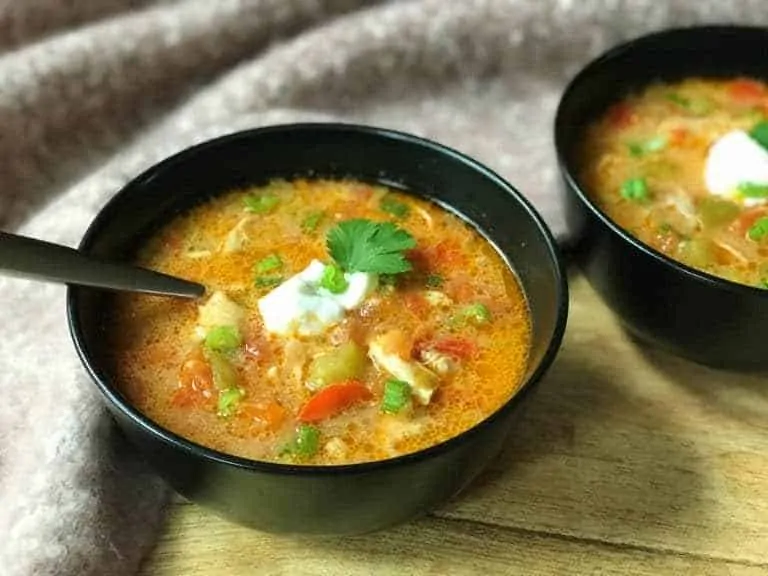 With a fiesta in every bowl, this colorful soup has big, bold and zesty flavors.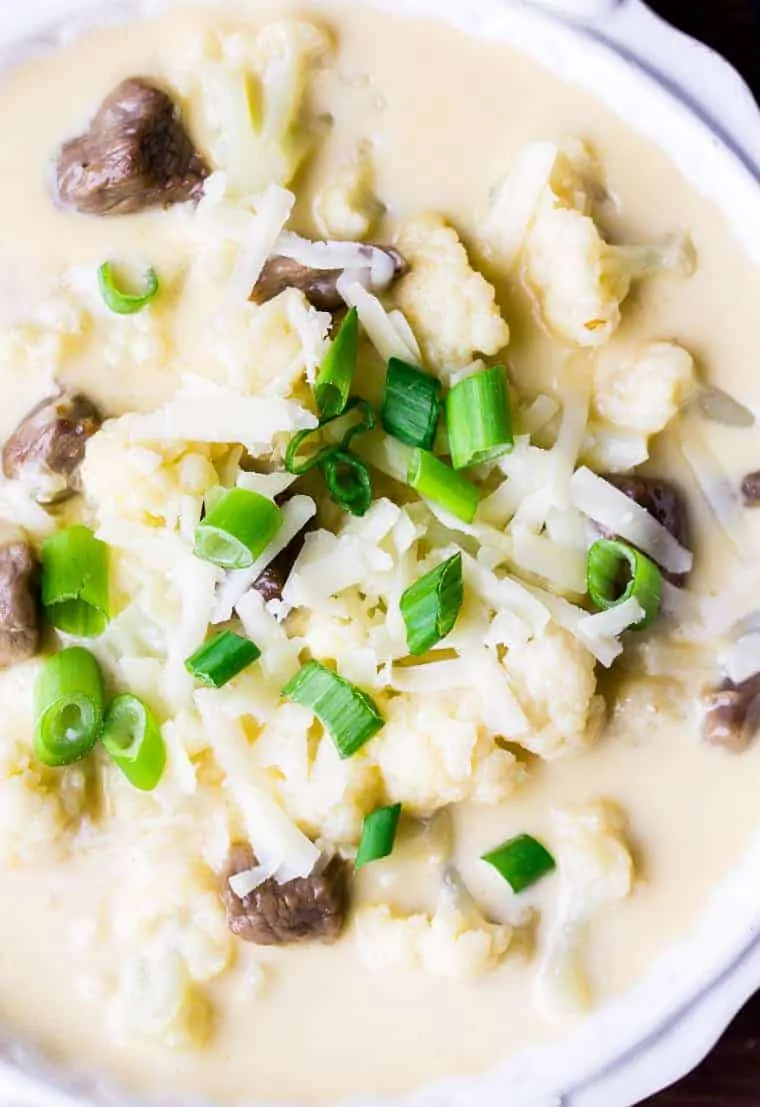 Steak and Cauliflower Soup is full of hearty, tender chunks of beef and cauliflower in a rich, creamy white cheddar broth. This soup is naturally gluten-free and very low in carbs. With only 6 net carbs per serving, it's also a perfect choice for those following a keto diet.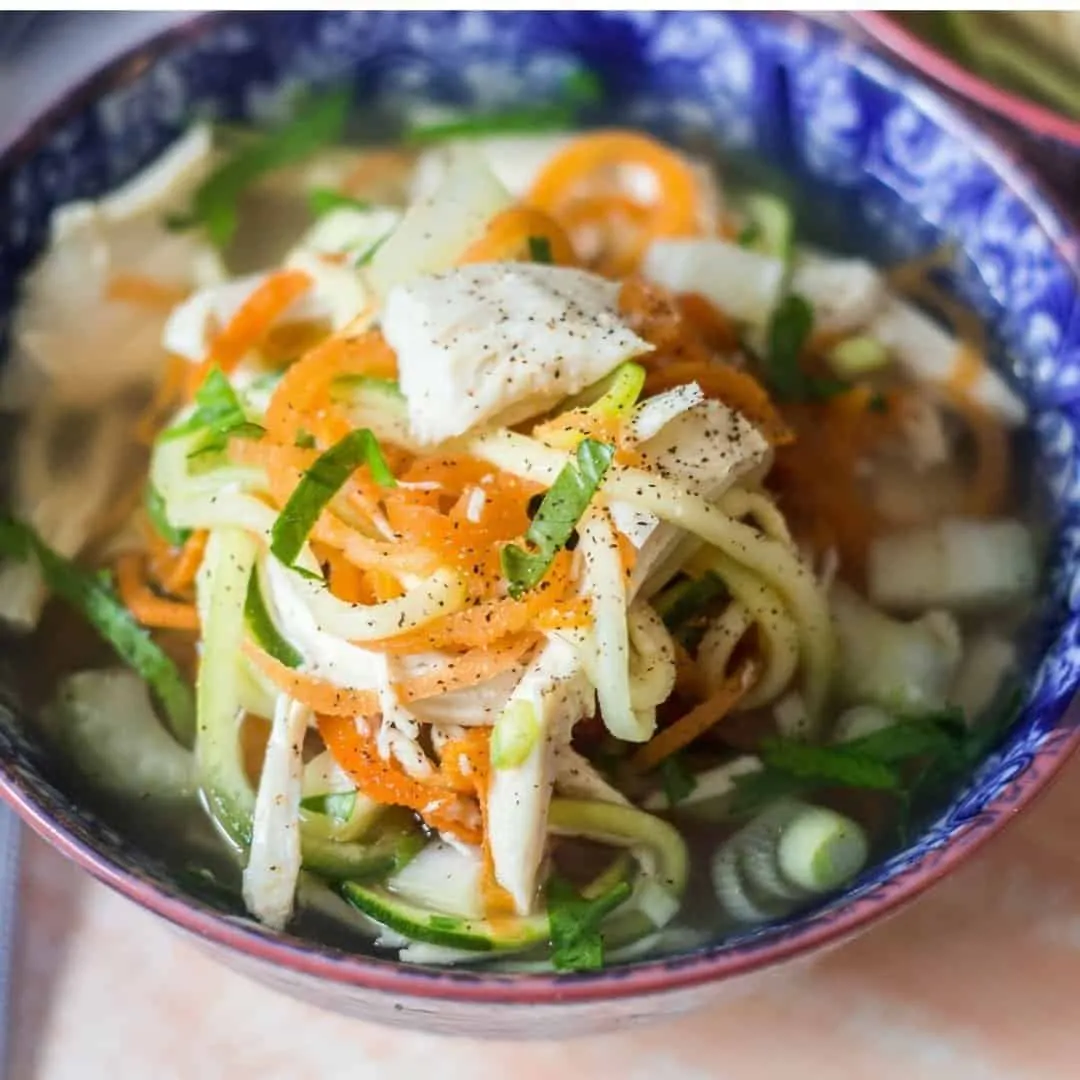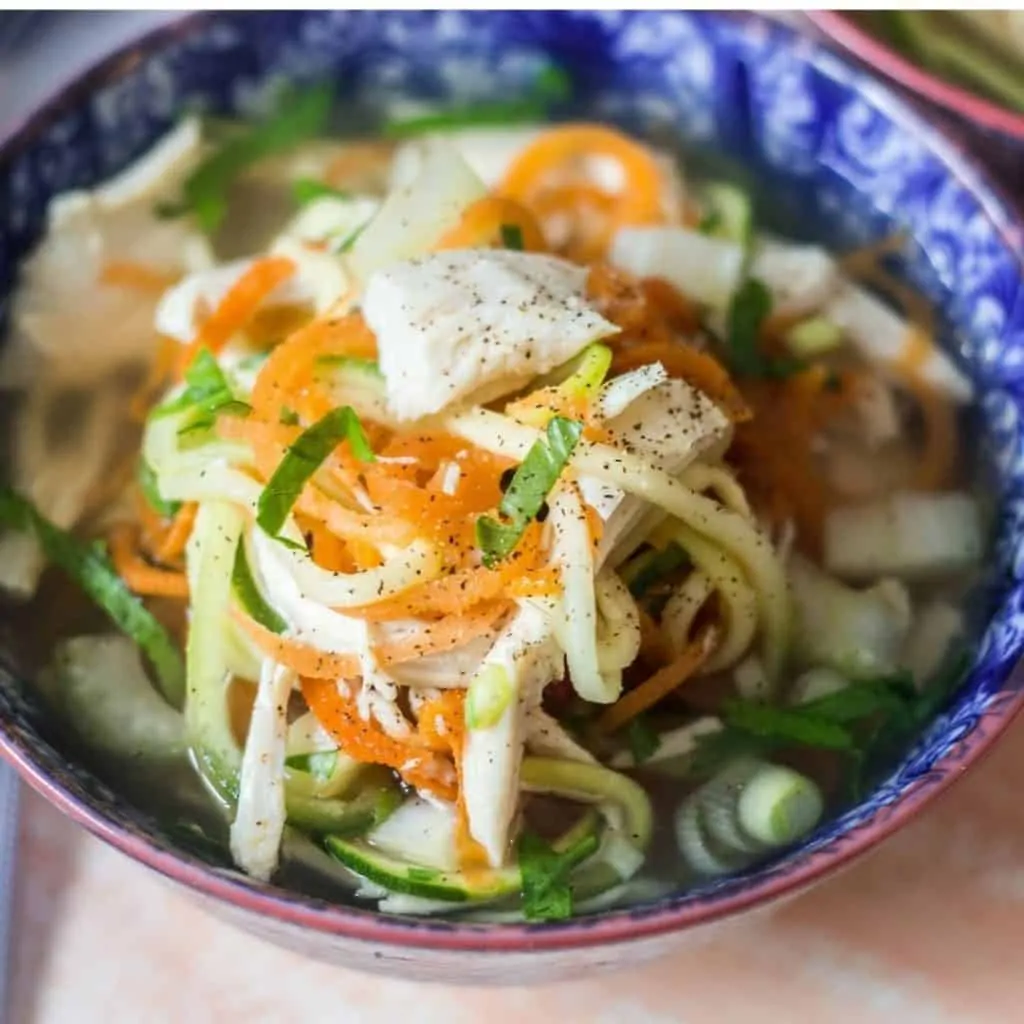 The best Chicken Zoodle Soup to eat any day! Perfect for those days when you are feeling a cold/flu coming on. Full of chicken and spiralized zucchini, parsnips and carrots! Ginger adds even more antioxidants!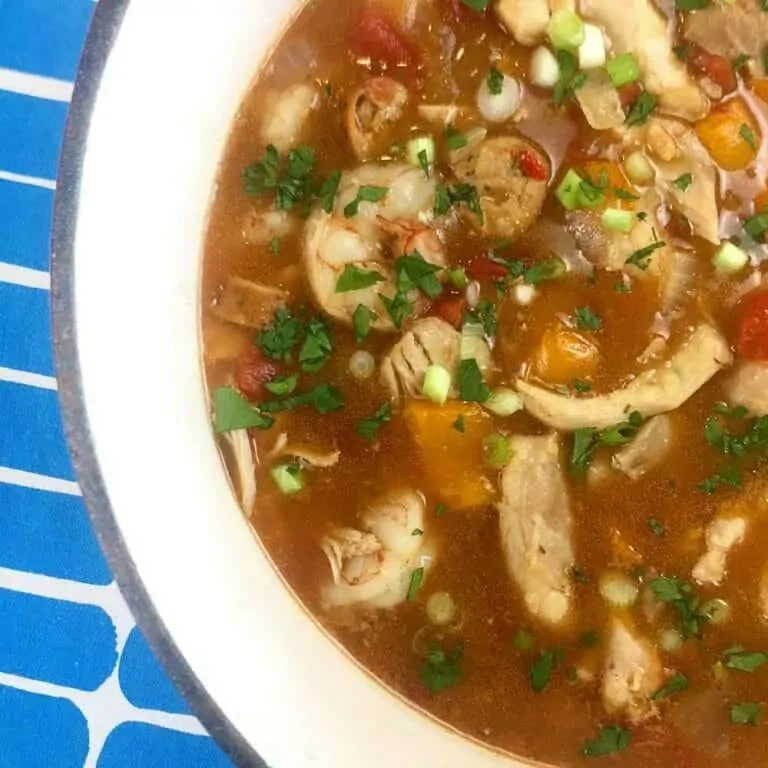 This recipe makes a big ole pot of low carb and Keto Chicken, Shrimp and Sausage Gumbo. Perfect for a party.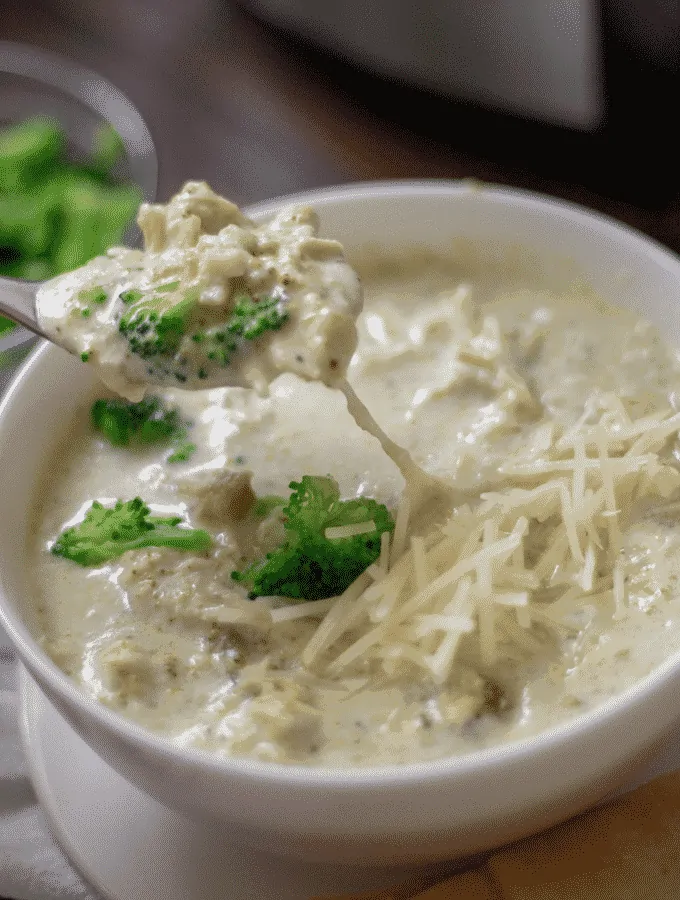 Try this super easy recipe for Chicken Broccoli Alfredo soup, for a quick set-it-and-forget-it meal that will please even the pickiest of eaters!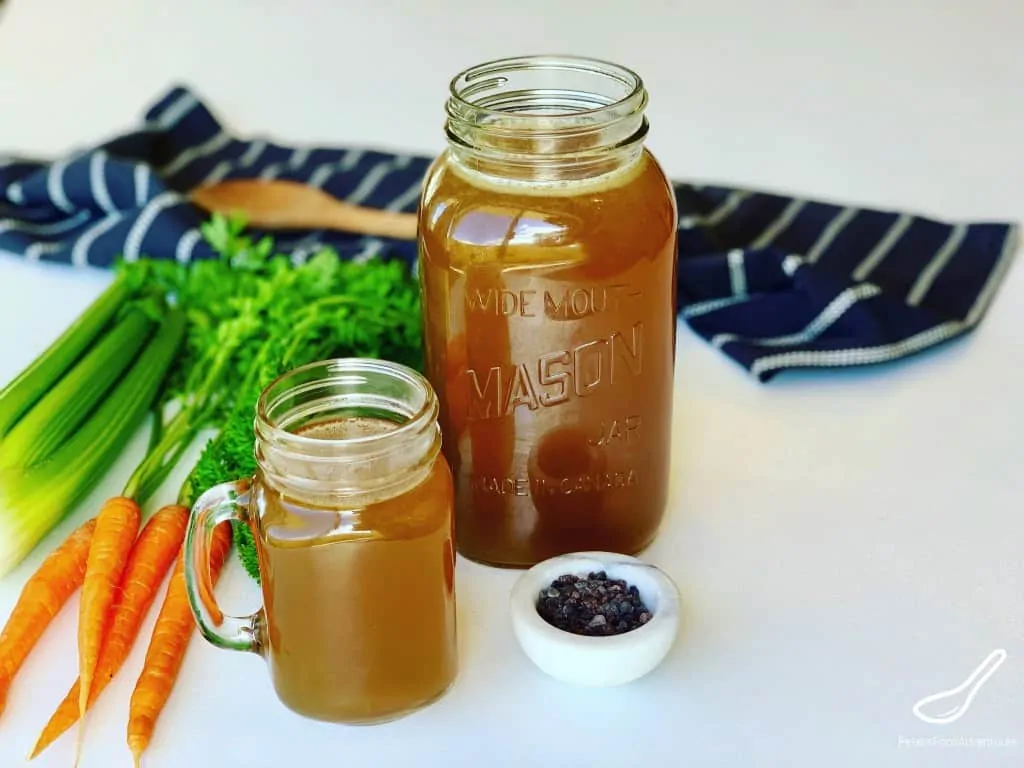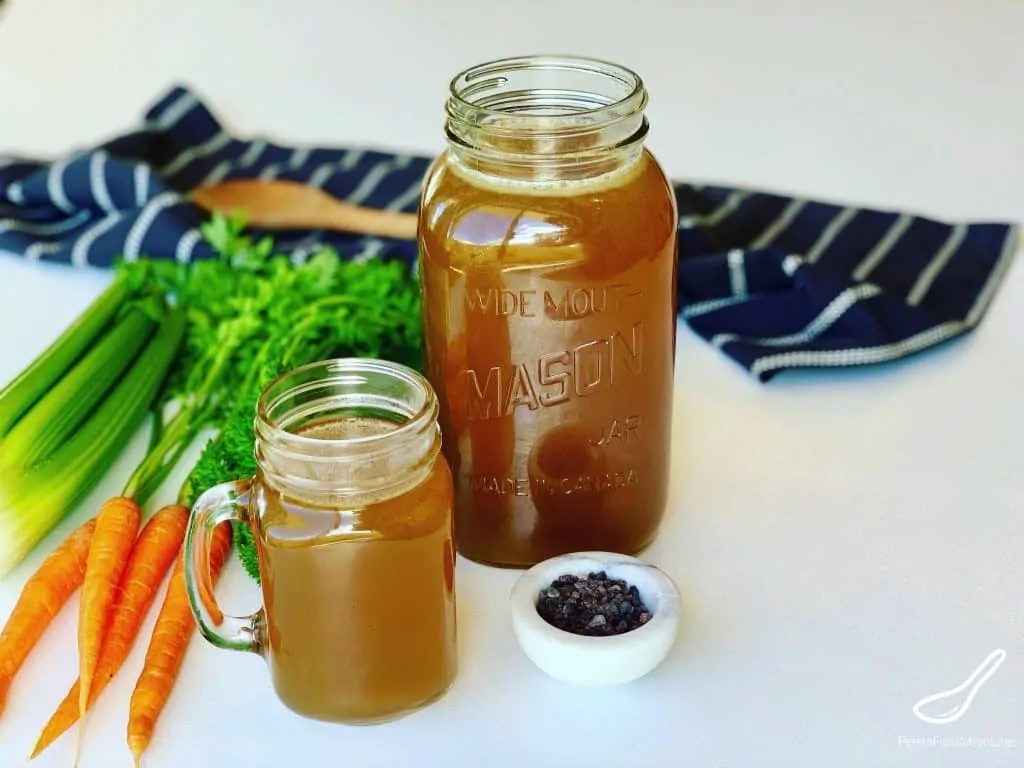 Instant Pot Bone Broth is full of nutrients and vitamins and doesn't take long to make. Boost your health and wellness with this traditional food, updated for modern times. Keto and Paleo, homemade Bone Broth is so good, you will never buy stock again.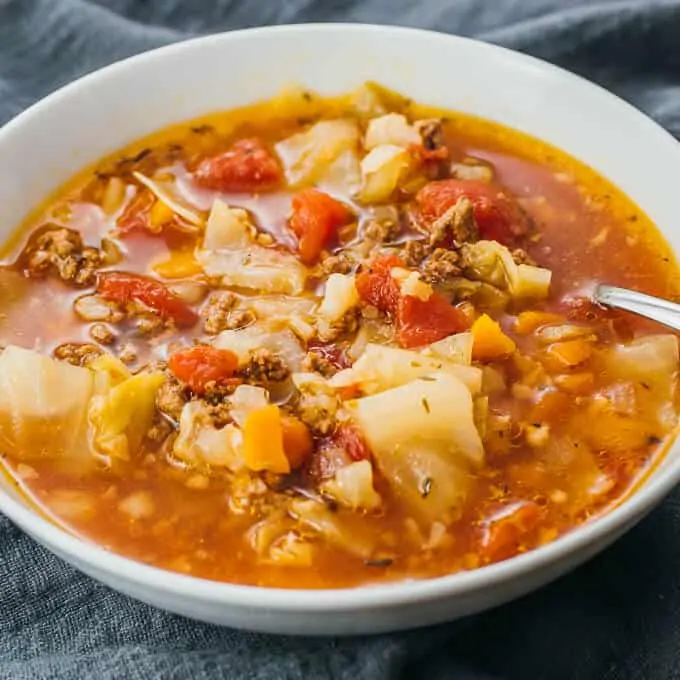 A cozy recipe for the Instant Pot, this Cabbage Soup with Ground Beef and tomatoes is a breeze to cook!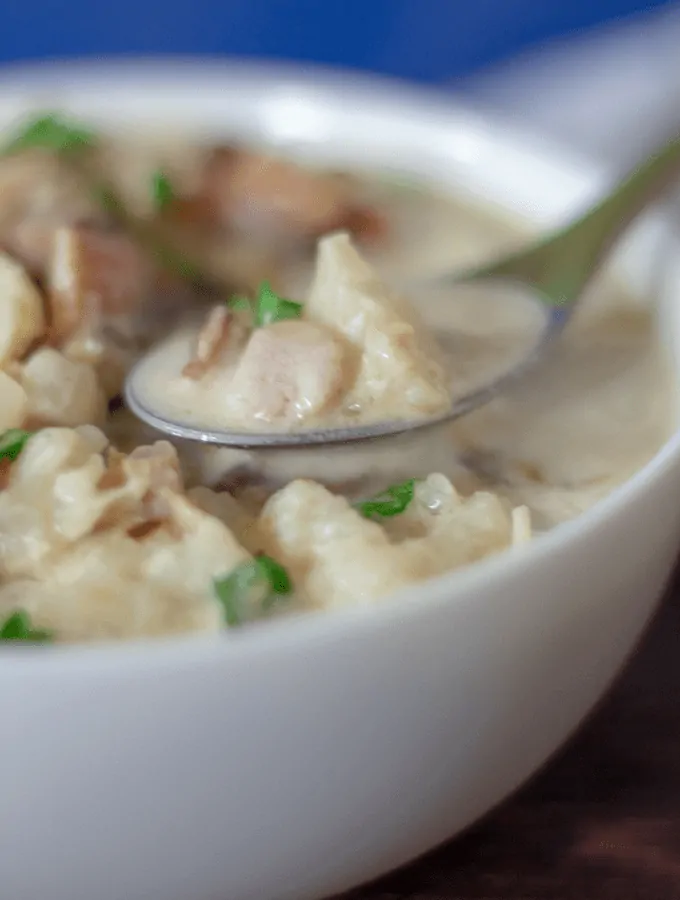 This recipe for Keto Clam Chowder is so easy, you will never be tempted by the canned stuff again! It's a rich and hearty meal that the entire family will love.
26. Chicken Taco Soup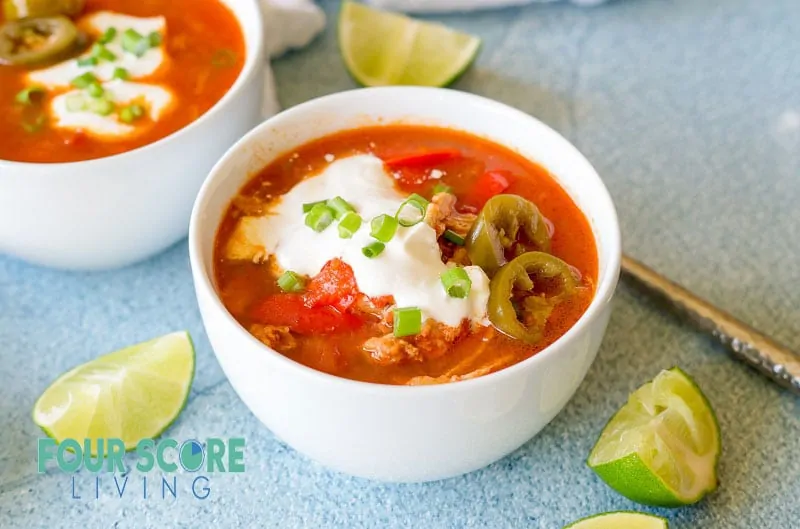 This Chicken Taco Soup is healthy, bursting with flavor, and super filling. Top this delightful keto Chicken Taco Soup with your favorite toppings.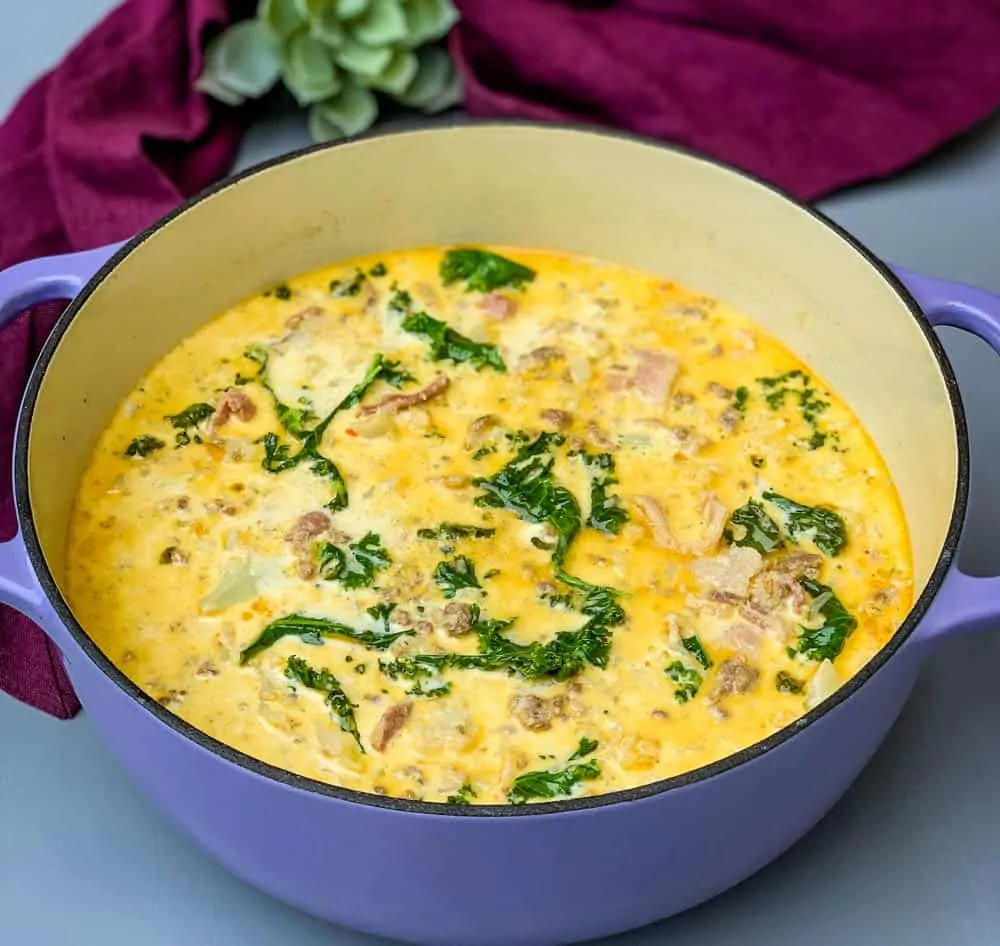 Keto and low-carb Zuppa Toscana Soup is the best Olive Garden Copycat recipe. This keto soup is made with sausage, kale, cauliflower, and a creamy broth.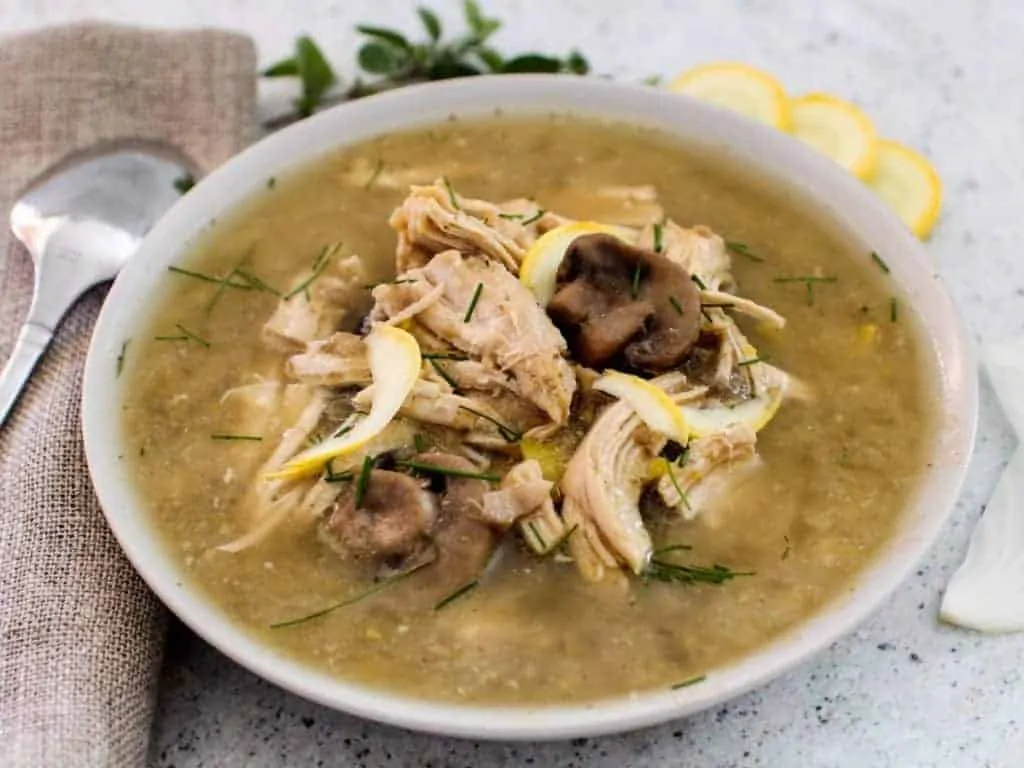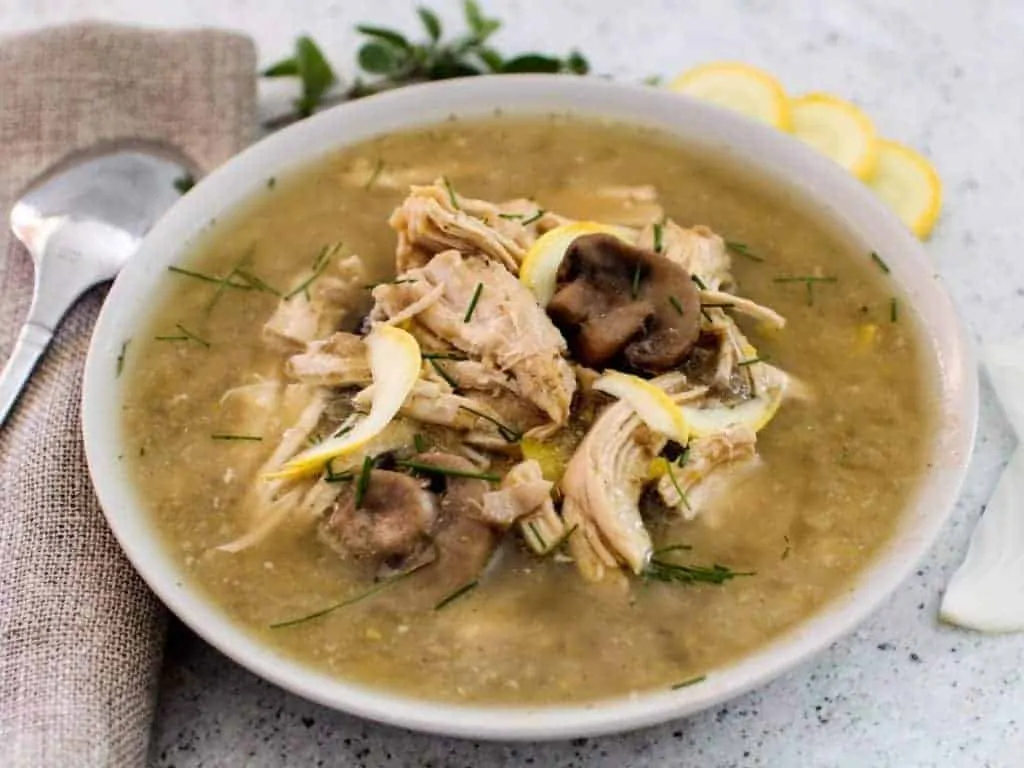 This Chicken Mushroom Soup recipe is one of those great comfort food recipes that requires you to do little beyond dump and cook in your Instant Pot or pressure cooker.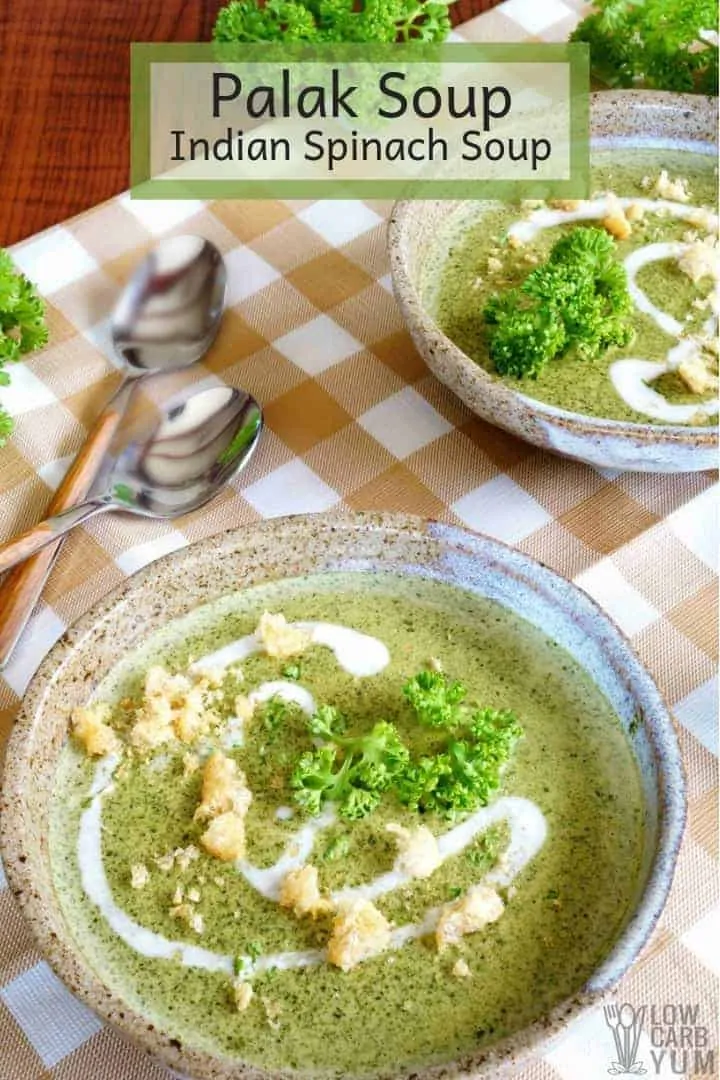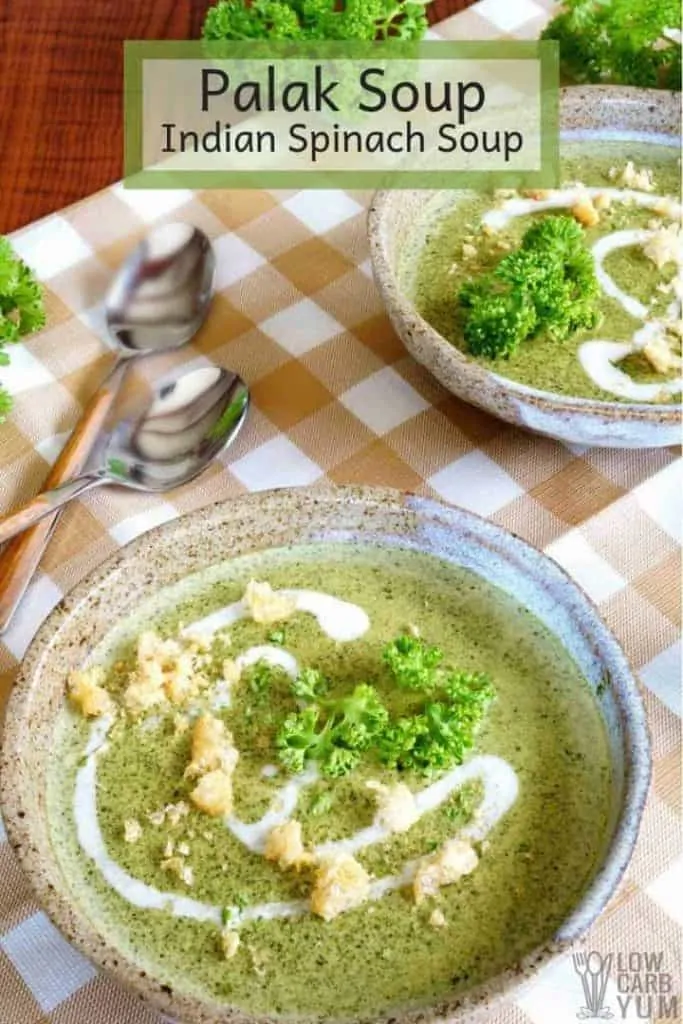 Spinach makes a healthy and delicious Palak Soup which is a staple in Indian cuisine. It's a comforting keto soup that's perfect on a keto diet.
Are soups high in carbs?
No – they don't have to be! Look for soups that have no flour, no potatoes, no beans or legumes in them.
What kind of soups are keto?
You can enjoy brothy soups, creamy soups, thick and chunky soups, bone broth, meaty soups, and soups loaded with veggies.
Are keto soups freezable?
Yes! Most keto soups freeze just fine! Follow the instructions in the recipe to freeze it.
Want More Keto Soups & Chowders?
You'll find plenty more soups and chowders on this blog, along with other keto stews, and if you're a veggie lover, check out this keto minestrone soup. Love Asian flavors? This wonton-less soup is amazing! If you're a seafood fan, this keto bacon shrimp chowder is for you!
There's plenty more keto goodness to enjoy, including meaty fare like sausage Parmgiana, keto king ranch chicken casserole, and even keto grilled vegetables. And, wash it all down with a keto cocktail!