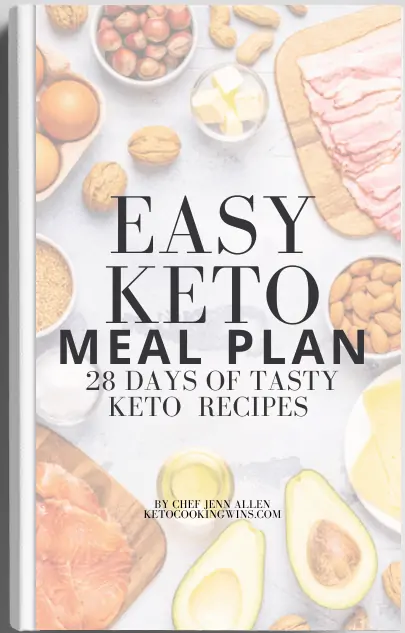 4-Week Keto Meal Plan
Do you need to lose weight for your health and self-confidence?
Do you struggle with sticking to a new way of eating?
Do you have trouble finding tried-and-true recipes that aren't complicated?
Do you just want a simple meal plan that's easy to follow?
If you answered YES to any of the above, then you are in the RIGHT place!
4-Week Comprehensive Meal Plan
Keto doesn't have to be complicated, but getting started or rebooting can be a bit tricky. But, I'm here to help!
Hi! I'm Jenn, I'm a retired professional chef, fellow keto dieter, cookbook author, recipe developer, and food blogger.  My mission is to make keto easy and approachable so that you can reach your goals!
I've done all the hard work for you! I've taken some of my best recipes and put them together in a meal plan in a digital format that's easy to follow. Ready to jump on it now? Just head over to this page and you'll be on your way to keto success in no time!
Hungry for Easy Keto Recipes?
Pizza Casserole
Garlic Steak Bites
Mediterranean Tuna Salad
Broccoli Cheese Soup
Hungry? You'll find ALL these recipes plus more than 50 more tried-and-true easy-to-make recipes in this comprehensive Keto Meal Guide!
Don't just take my word for it, Tammy says, "Having made several of your recipes, I can tell you that they are very clear to understand and all of the recipes I've made were delicious and requested again and again by my husband. They are that good!!"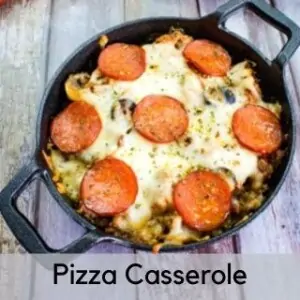 Easy To Follow Keto Meal Guide
What else is included? Check it out:
Nearly 70 pages of my best recipes, tips, advice, and more
Scaled recipes to make 1 or 2 servings so you're not dealing with lots of leftovers
Lunch, dinner, and snack recipes (many people fast for breakfast)
Easy-to-follow what to eat and when suggestions
Convenient digital format that goes where you go
and so much more!
This is a $30 dollar value that I'm offering at a HUGE discount right now because I want you to achieve your keto goals! Ready to jump in? Click here and get started!
What Is Keto?
Keto is short for ketosis, which is a metabolic state where the body burns fat for fuel instead of carbohydrates.
With a keto diet, the goal is to consume very few carbohydrates, forcing the body into a fat-burning state. When in ketosis, you just watch the fat melt away!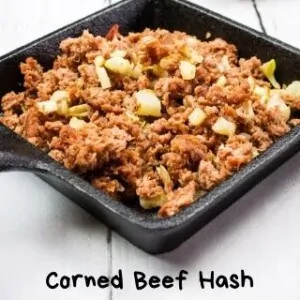 How Many Carbs to Get to Ketosis?
Most people consume less than 20 net carbs per day, though experts agree that 50 carbs or less will also help you get into ketosis.
Net carbs are calculated this way: Carbohydrates – Fiber – Sugar Alcohols -= Net Carbs
I've got a handy Net Carb Calculator if you need help counting those pesky carbs.
Who Can Do Keto?
Anyone can do keto, but be prepared for reading nutrition labels, understanding hidden starches, knowing all the names for disguised sugars, and for questioning "Is this keto?"
If that sounds like too much bother, I've worked it all out for you! This 4-Week Meal Plan will help you get started in no time!
Who Shouldn't Do Keto?
The keto diet is safe for most people but always check with your doctor first, especially if you are diabetic or have other medical issues, are on medications, or are pregnant or breastfeeding.
Why You Should Use This Keto Meal Plan
It's affordable! Costing less than a cup of coffee each week, doesn't your health deserve it?
It's at your fingertips! No logging into programs or using glitchy apps. This is old school which you can print out or use on your computer/phone!
With chef-crafted recipes, each is tried-and-true and delicious!
You're worth it and I believe in you!
Ready for Keto Success?
I'm offering this amazing 4-Week Keto Meal Plan eBook, complete with more than 50 recipes, for just $12.99 but only for a limited time! It'll soon go back to its regular price of $29.99 so get it now and save BIG! Ready to get started? Click here and you're all set!
More Testimonials
"Chef Jenn's recipes are always delicious and easy to follow, and this meal plan has saved my bacon! I don't stare at the fridge any more wondering what to make!" … Lisa
"I failed at keto so many times, but this Meal Plan made sticking to keto easy!" …Sandra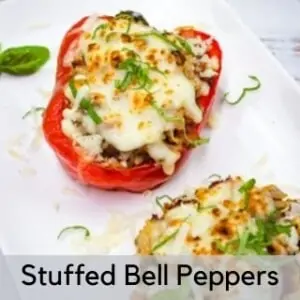 Want a Taste?
Sign up for my weekly recipe mailings to get a peek at the Meal Plan, I'm offering the first week FREE!
More Meals
Want more meal ideas? Click on the links below and check out more free meal plans!