This collection of The 20 Best Keto Asparagus Recipes features soups, appetizers, brunch and breakfast ideas, and plenty of main dishes, all featuring asparagus!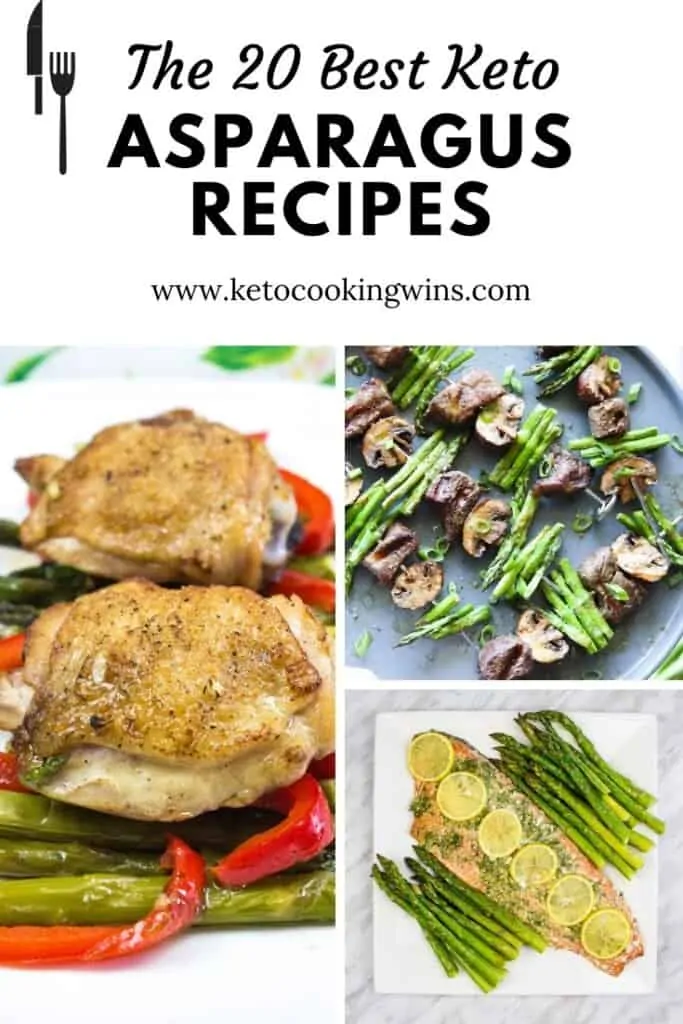 Spring in North America is typically the time for asparagus to come in season, but these days it's available all year long so you can feast on this amazing vegetable whenever you're in the mood for it.
Low in carbs, high in fiber, and packed with flavor and nutrition, asparagus is one of my wonder veggies, and I love it in all shapes and forms.
Grab a coffee, browse though this collection of amazing keto asparagus recipes, and bookmark any that look great to you!

Happy scrolling!