Brussels sprouts are small gloves of cabbagy goodness, and if you love them, then boy have I got the best Keto Brussels Sprouts Recipes for you!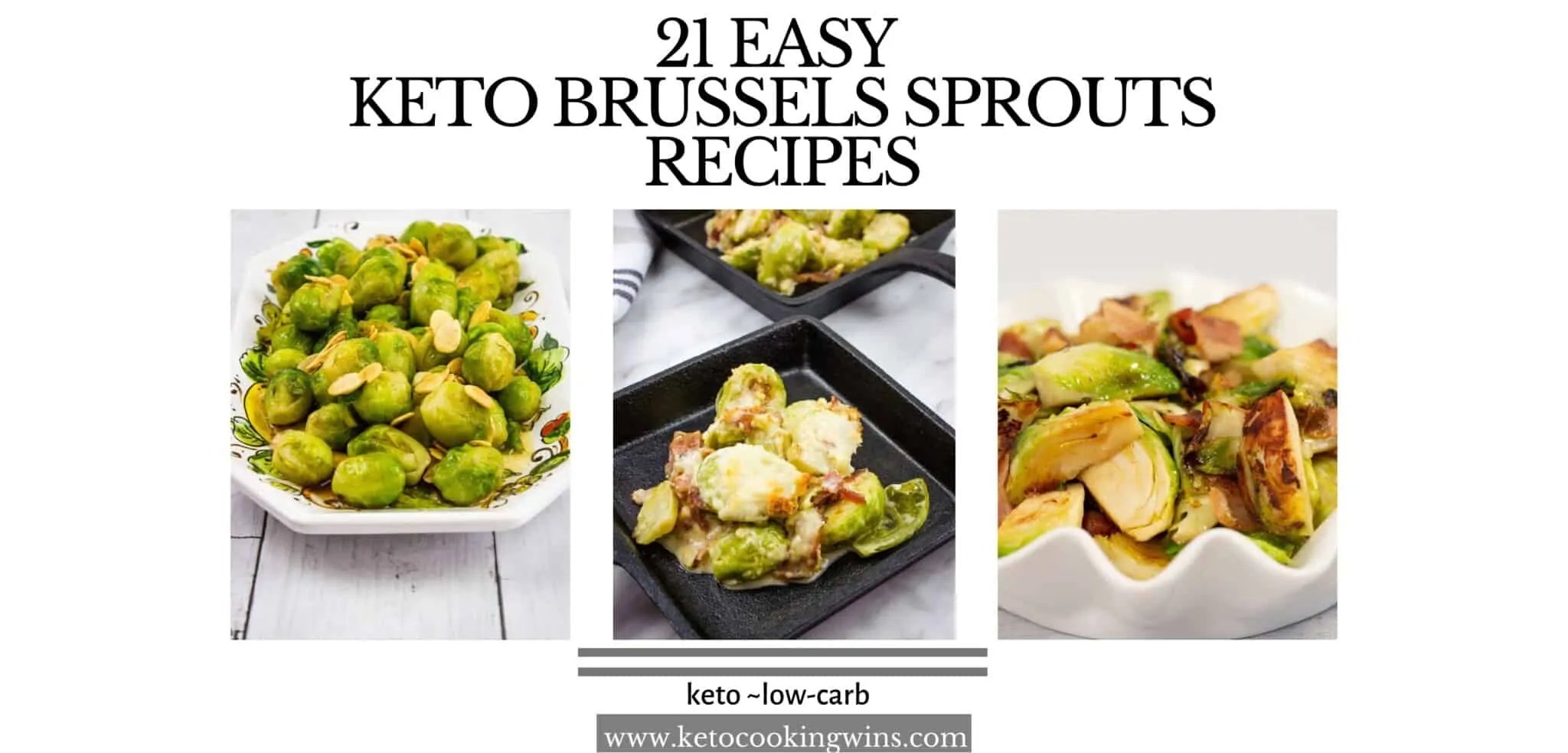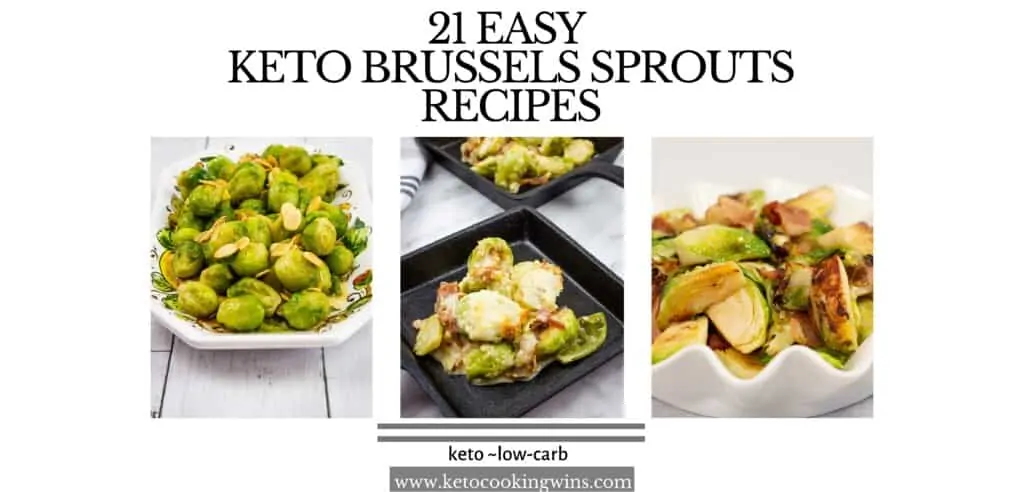 Brussels sprouts get such a bad rap, mostly because when overcooked, they become funky, nasty, mushy, balls of terror. Can you tell I hate overcooked sprouts? LOL
But, when cooked properly, each one of these keto Brussels sprouts recipes is a work of culinary art.
Why You Should Make More Keto Brussels Sprouts REcipes
Brussels sprouts are a great keto option! Loaded with nutrition and low in net carbs, they're a tasty part of any keto meal plan
Brussels sprouts are affordable! This tasty veg is an affordable fresh veggie option.
There are so many keto brussels sprouts recipes, so you can try different flavors to discover all your favorites.
Baked brussels sprouts, fried brussels sprouts, air-fried brussels sprouts, brussels sprouts casseroles, roasted brussels sprouts – they're so versatile!
Hate them or love them, I challenge you to try something new and delicious today, like one of these keto Brussels sprouts recipes!
The Best Keto Brussels Sprouts Recipes
Love Brussels Sprouts? Check out these amazing keto Brussels Sprouts recipes that are unique, delicious, and easy enough for any weeknight dinner!
Want even more delicious recipes? Keto soups and chowders are always a hit, and this corned beef hash is a weekend favorite. Dip into something amazing with this tasty chaffle, or go with a hearty casserole like this keto king ranch casserole.