If you're struggling to cook meat so that it's perfectly cooked and juicy EVERY. SINGLE. TIME., then sous vide cooking is for you, and with this amazing Keto Sous Vide Pork Loin recipe, you can make a delicious roast and enjoy it for dinner, plus lunches! Follow me, Chef Jenn, as I show you all my tips and tricks to make this keto roast pork recipe perfectly every time!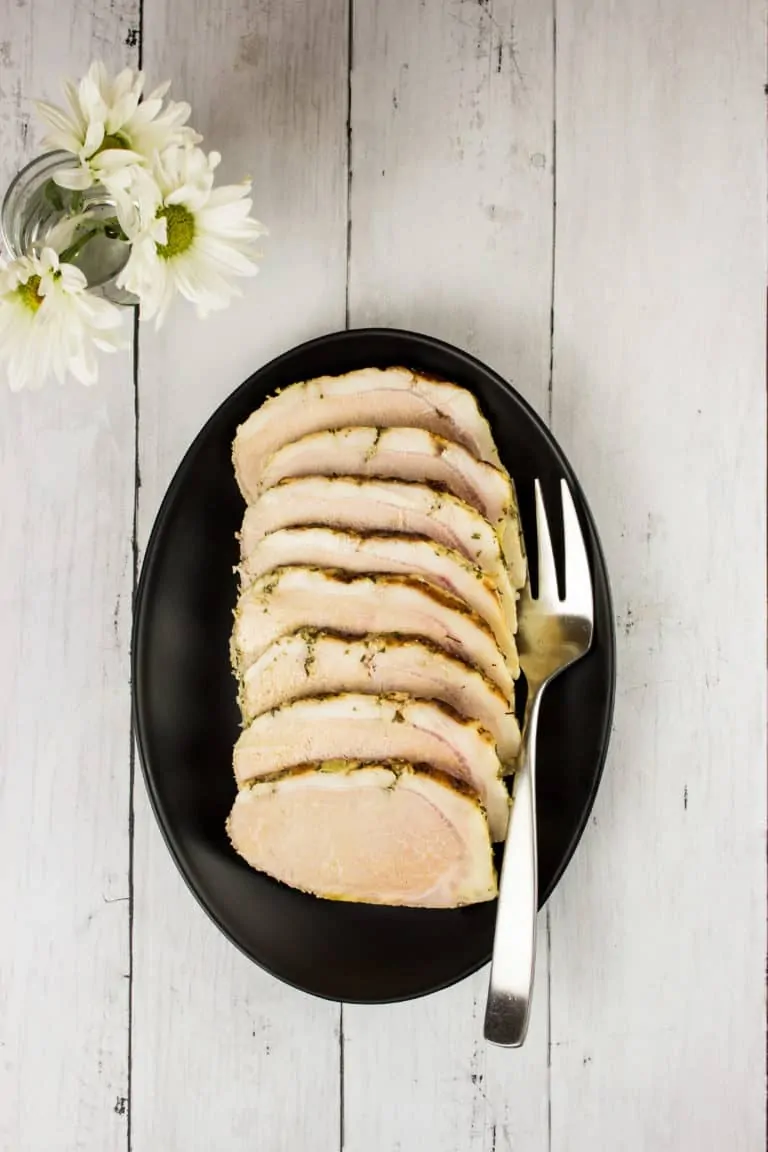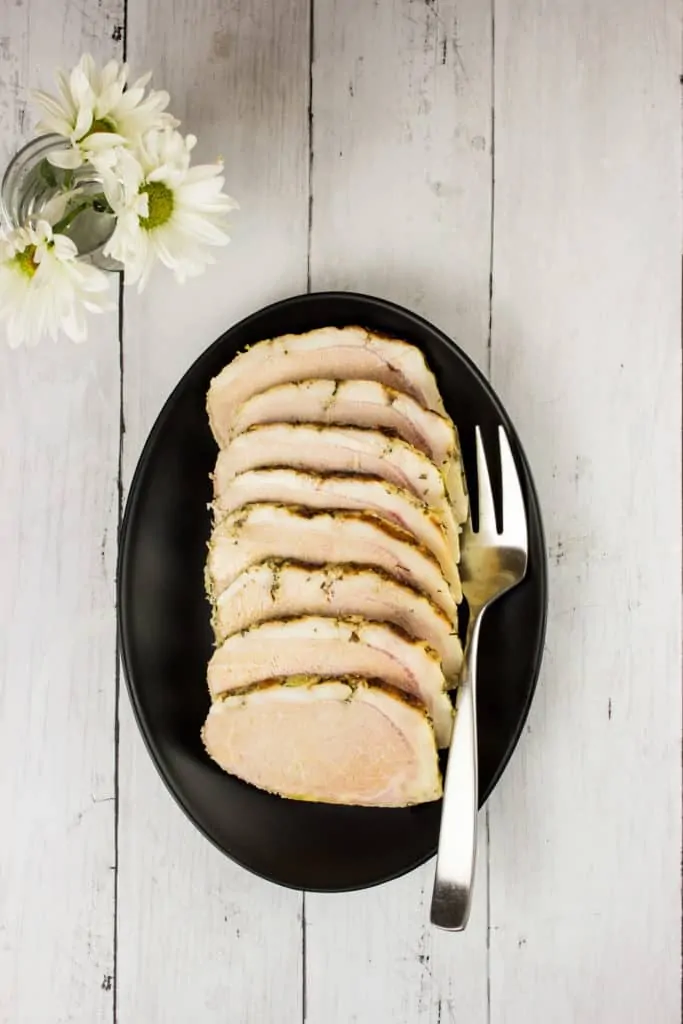 What is Sous Vide?
Sous vide is a culinary term that refers to a style of cooking where ingredients are cooked in a water bath at a controlled temperature.
This post may contain affiliate links. As an Amazon Associate, I earn from qualifying purchases. See Disclosures.
Here's the idea behind it: let's say you love medium-rare roast beef. That's about 125-F to get to medium-rare. But you cook your roast in the oven at what, 350-F or 375-F? So you need to pull that roast out of the oven at just the right time when it hits 125-F.
This is hit-or-miss cooking.
With sous vide cooking, the water temperature is strictly controlled to the temperature you want your meat to be. So, for that roast, you'd set the water temp to be about 125-130F. The meat will NOT cook any higher than that temperature because the water, its cooking environment, is not any higher than that.
Make sense?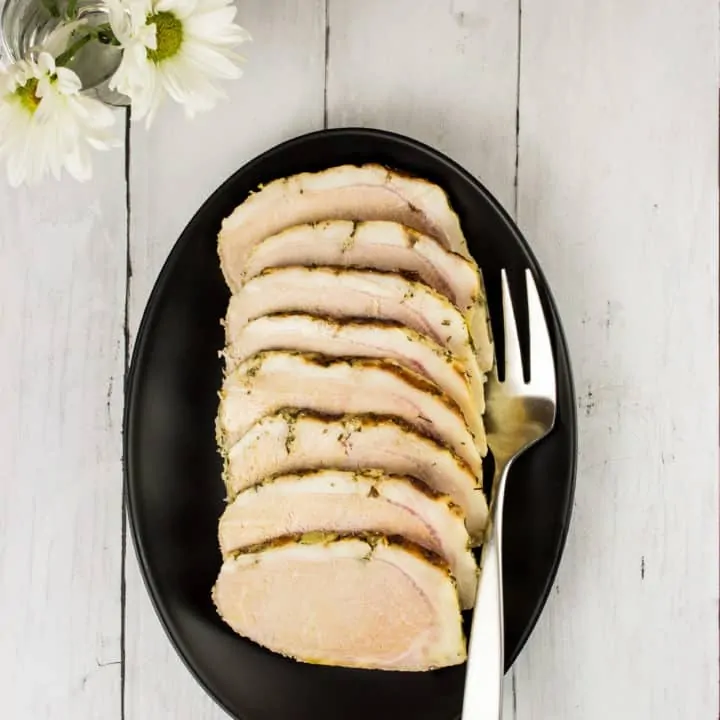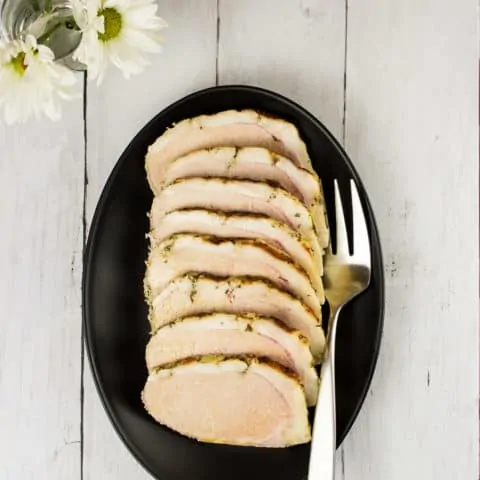 Equipment Needed To Make Keto Sous Vide Pork Roast
Sous Vide cooker – I love my Anova. It has a terrific app that comes with it so I can control it remotely. It is also quiet. It is this device that controls the temperature of the water and keeps it circulating.
Large pot or container – to hold the water and the roast. I have the Anova container that fits the sous vide cooker.
Freezer Zip-Top Bags – this will hold the meat while under water.
or
Vacuum Sealer – this is the preferred method for containing the meat and flavorings. Put it all in the bag, seal it, and you're good to go.
Ingredients To Make Sous Vide Pork
Pork Loin – I used a 3lb roast
Dijon Mustard
Worchestershire Sauce
Thyme
Onion
Salt & Pepper
How to Make Keto Sous Vide Pork Roast
Give the pork roast a rinse to remove any bone chips. (Pork is notorious for having bone chips – I always rinse every cut of pork feeling for gritty bone chips.)
Score the top of the roast (the fatty top) to allow the marinade to really get in there.
Mix the thyme, Dijon and Worchestershire sauce in a small bowl, then slather it all over the roast. Get in there with your hands!
Season both sides of the roast with salt and pepper then stuff it into the bag. Distribute the onion and garlic as best as possible on both sides of the roast.
Seal the bag, bring the water to a temperature of 150-F, then sous vide your roast for about 3 1/2 hours.
Dig in!
What To Serve With Sous Vide Keto Pork?
Make your favorite sides with this luscious and tender pork recipe. Or, try some of my favorites like Steakhouse Creamed Spinach, Crack Cauliflower, or Pan-Roasted Asparagus with Lemon.
Like This? Also Try: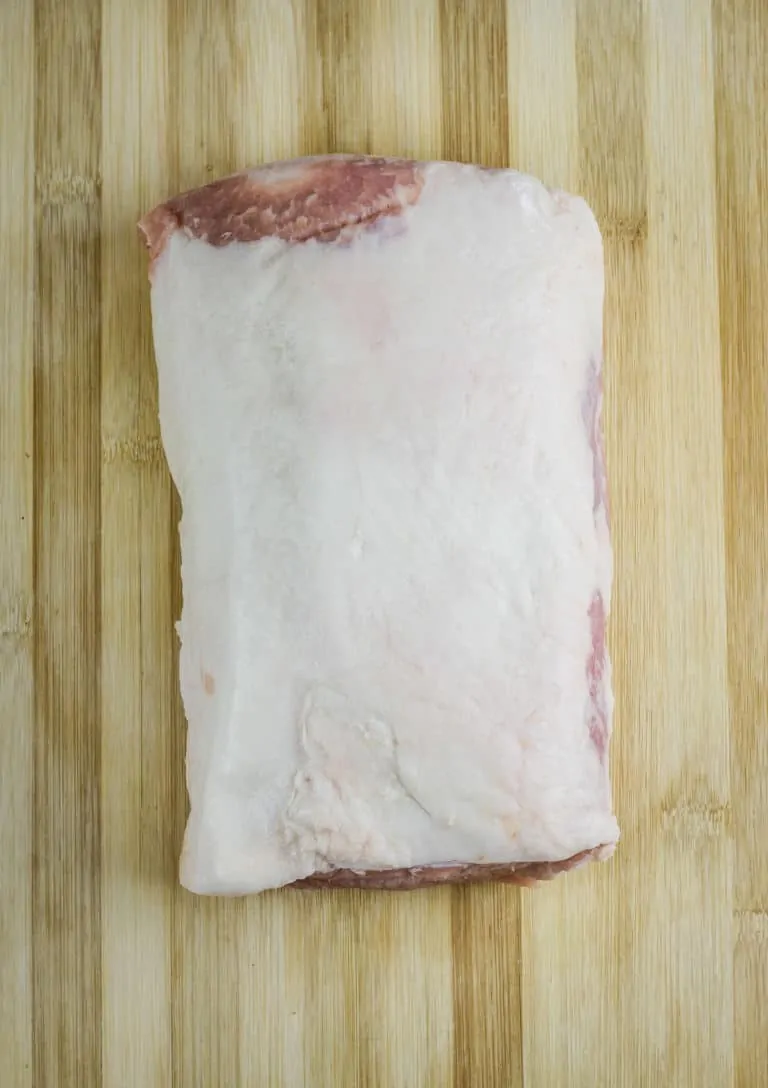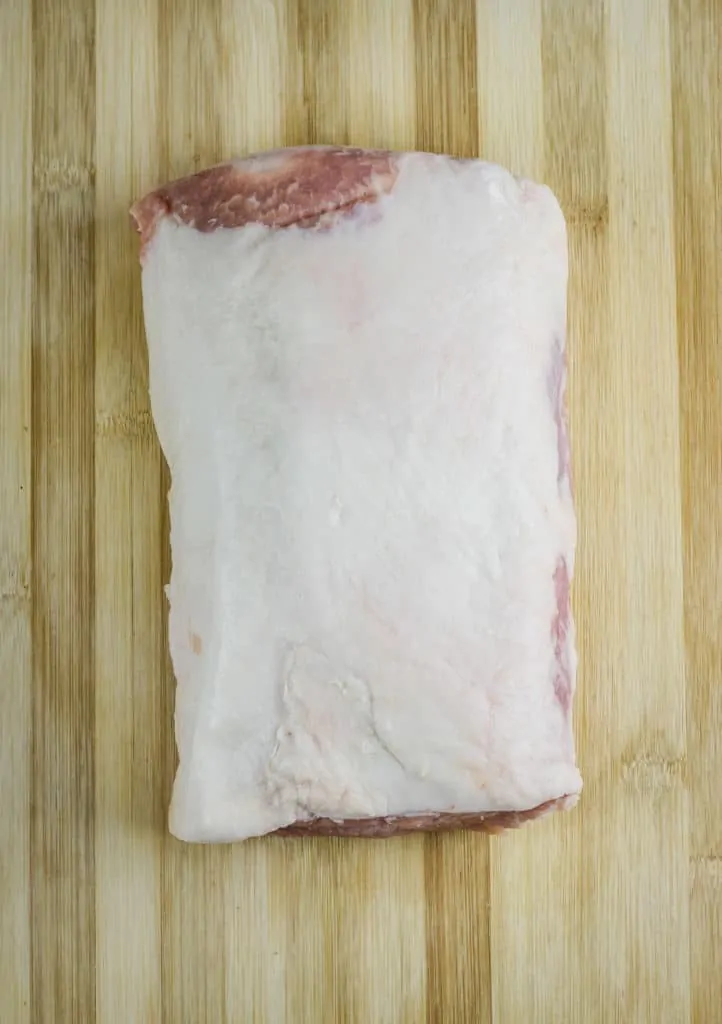 Keto Pork Roast
Juicy, succulent, full of flavor and never overcooked, use your Anova Sous Vide Cooker to make this fabulous meal today!
Instructions
Rinse the bone shards off your pork loin.

Lay it flat and score the fatty top of the pork loin in a cross-hatch pattern to let the marinade sink into the meat.

Mix the Dijon, olive oil, thyme, and Worchestershire in a small bowl, then slather it all over the meat.

Season the meat with salt and pepper.

Put the meat in a vacuum sealable bag or a freezer zip-top bag. Add the sliced garlic and onion, distributing it evenly around the roast.

Vacuum seal the bag or press out as much air as possible.

Set up your sous vide cooker and container as per manufacturer's directions. Then, set your sous vide cooker to 150-F and bring it up to temperature.

Clip the bag to the side if you used a zip-top bag.

Cook for 3-3.5 hours at 150-F or until the internal temp is about 145-F.

Remove the roast and discard the onions and any cooking liquid.

Brown the roast under the broiler for a few minutes to get some nice color on it.

Slice and serve!
Notes
If you use a vacuum-sealed bag you don't need to worry about clipping the bag to the side/top.
Nutrition
Calories:
269
kcal
|
Carbohydrates:
3
g
|
Protein:
39
g
|
Fat:
11
g
|
Saturated Fat:
3
g
|
Cholesterol:
107
mg
|
Sodium:
190
mg
|
Potassium:
698
mg
|
Fiber:
1
g
|
Sugar:
1
g
|
Vitamin C:
2
mg
|
Calcium:
21
mg
|
Iron:
1
mg
|
Net Carbohydrates:
2
g
A Note on Nutritional Information
Nutritional information for this recipe is provided as a courtesy and is calculated based on available online ingredient information. It is only an approximate value. The accuracy of the nutritional information for any recipe on this site cannot be guaranteed. Erythritol carbs (sugar substitutes) are not included in the carbohydrate counts as they have been shown not to impact blood sugar, and they have zero calories and zero carbs. Net carbs are the total carbs minus fiber.