Packed with nutrients, high in fiber and low in carbs, the answer to Is Cabbage Keto is YES!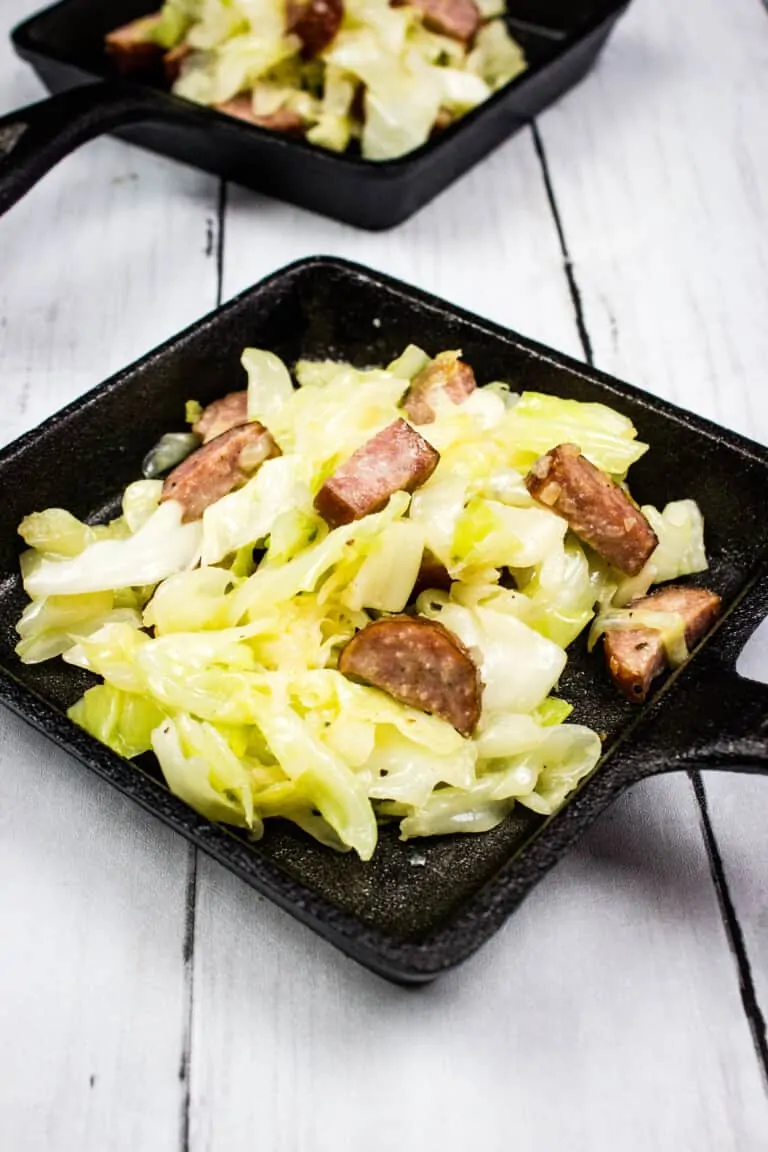 A quick search shows that there are more than 400 different kinds of cabbage, but most of us are familiar with the green and red varieties. Below, I show you briefly about the more common kinds of cabbage, their nutritional value, and how to cook them.
For everything you ever wanted to know about cabbage, read on!
Is Cabbage Keto Friendly?
Yes! Of course if you start adding other non-keto higher carb ingredients to your dish, then it isn't going to be keto. But with just 3 net carbs per cup of chopped green cabbage, cabbage is keto friendly.
What ketoers are looking for in an ingredient are low carbohydrates and high fiber, if possible. And, cabbage qualifies! On average, cabbage has about 3 net carbs per cup of chopped green cabbage. This comes from 5 grams carbohydrates minus 2 grams of fiber.
This post may contain affiliate links. As an Amazon Associate, I earn from qualifying purchases. See Disclosures.
Cabbage Nutrition INfo
Cabbage is packed with nutrition. Just check out this breakdown in just one cup of green cabbage:
Calories: 22
Protein: 1 gram
Fiber: 2 grams
Vitamin K: 85% of the RDI
Vitamin C: 54% of the RDI
Folate: 10% of the RDI
Manganese: 7% of the RDI
Vitamin B6: 6% of the RDI
Calcium: 4% of the RDI
Potassium: 4% of the RDI
Magnesium: 3% of the RDI
Cabbage and Inflammation
While there needs to be more studies on the relationship between inflammation and cabbage, some studies1, according to Healthline.com, show that cabbage can reduce inflammation. This is good news for strict ketoers, who are often looking for foods that combat inflammation.
Other Health Benefits
Cabbage has also been linked to other health benefits such as lowering blood pressure, reducing cholesterol, and it helps to improve digestion because it is high in insoluble fiber (the good fiber that helps constipated ketoers).
How to Cook Cabbage
Cabbage can be sauteed, steamed, boiled, fried, BBQd, and baked. It is hugely versatile, and it pairs so nicely with pork and other flavors. It can be added to soups and stews, fermented into sauerkraut, and eaten raw.
Is Raw Cabbage Keto?
Yes, cooked or raw, raw cabbage is keto. One of the most common uses for raw cabbage is in a slaw. There are a ton of slaw recipes out there, including my favorite Pickle Slaw with Bacon.
Watch traditional slaw recipes, or bottled dressings, because they're usually loaded with sugar. Raw cabbage retains all of its nutrients, and is a powerful boost of fiber.
Raw cabbage tends to have a bit of a bitterness, which is why slaws often have sugar in them. You can use a powdered or granular sugar substitute, or just omit it entirely if you don't mind the bitterness.
Green Cabbage
Green cabbage is by far the most common cabbage. You'll find this cabbage in just about any supermarket, and it is typically a fall crop, though it is available year-round from Mexico and California.
Green cabbage can be shredded for slaw, boiled with corned beef, sauteed with sausage, or even roasted in the oven. It is hugely versatile and holds its flavor very well.
IS Red Cabbage Keto?
YES!
Red cabbage is also widely available. You'll find it shredded in slaws, and it is a great pick for braising. Red cabbage, also called purple cabbage, can loose its color when boiled so it isn't usually prepared that way.
Red cabbage does have more vitamin C in it, offering about the same amount of vitamin C in one cup of red cabbage as a small orange.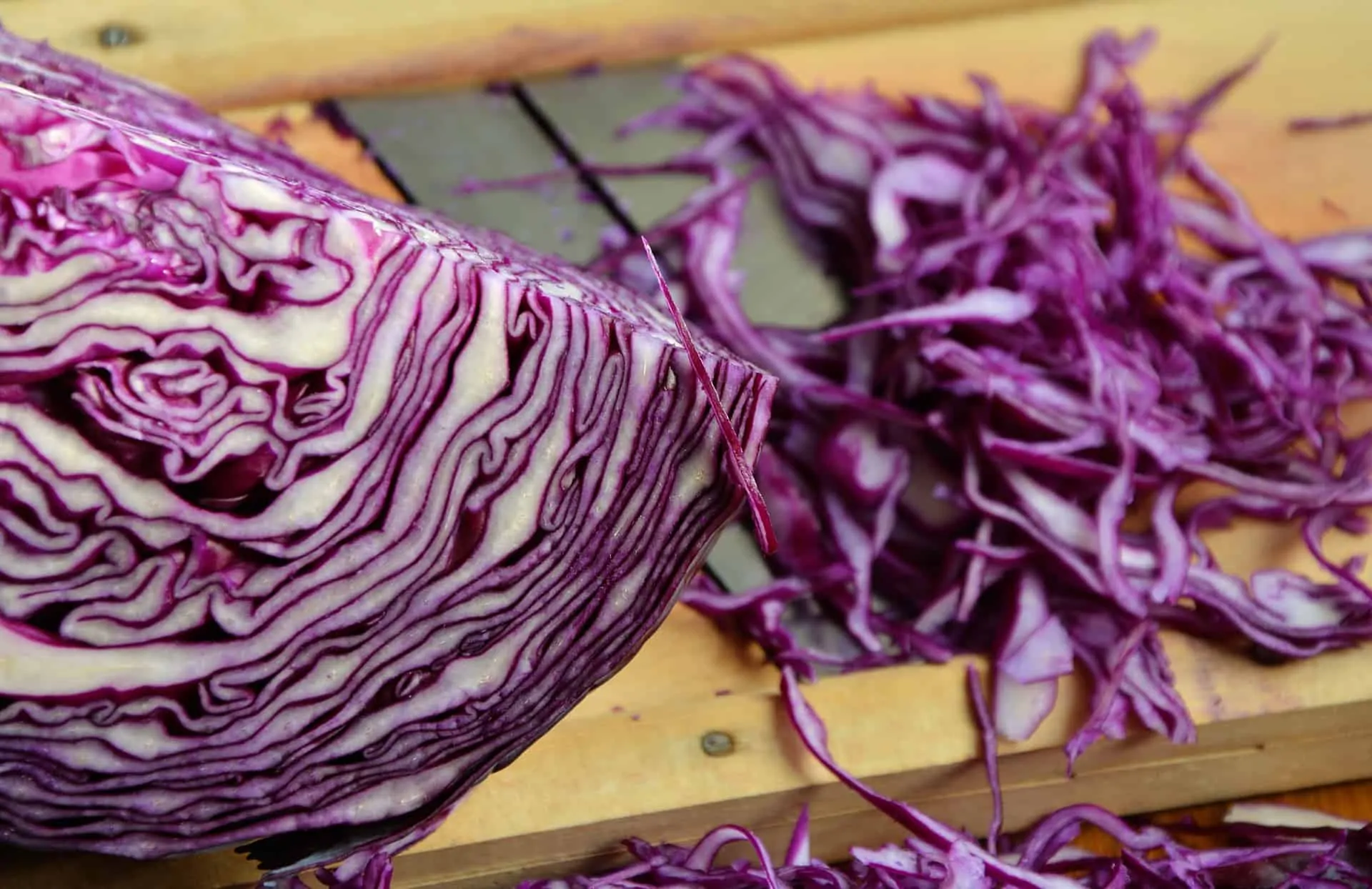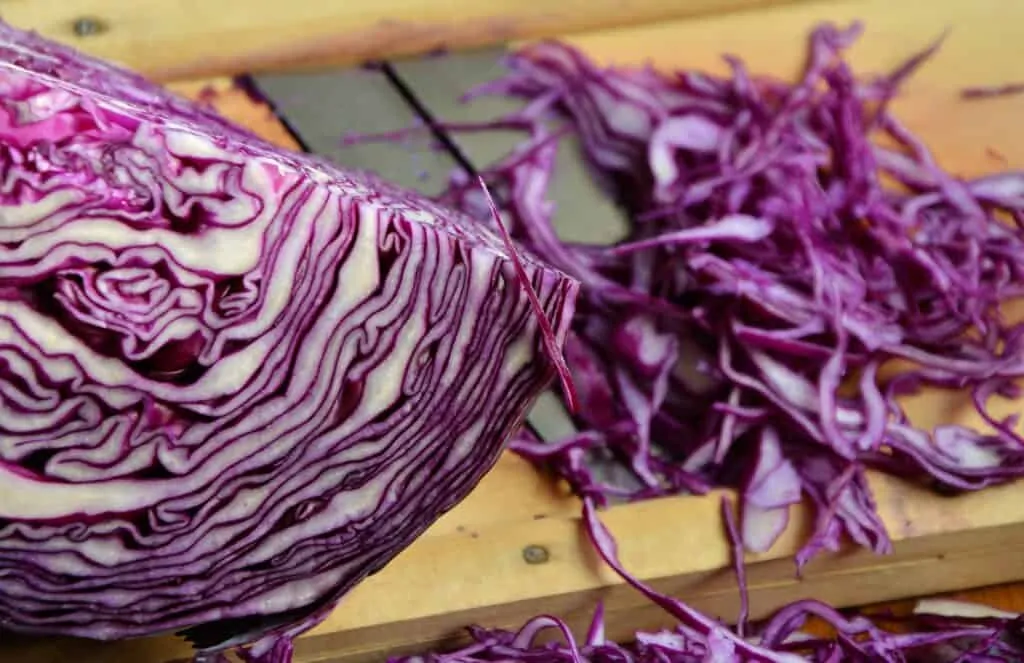 Napa Cabbage
Also called Chinese Cabbage, Napa cabbage looks like wrinkly cabbage – but it's fine to eat! In fact, this cabbage is more delicate and is often found in Asian dishes.
It is great sauteed or used as a wrap, and it is lovely in stir-fries.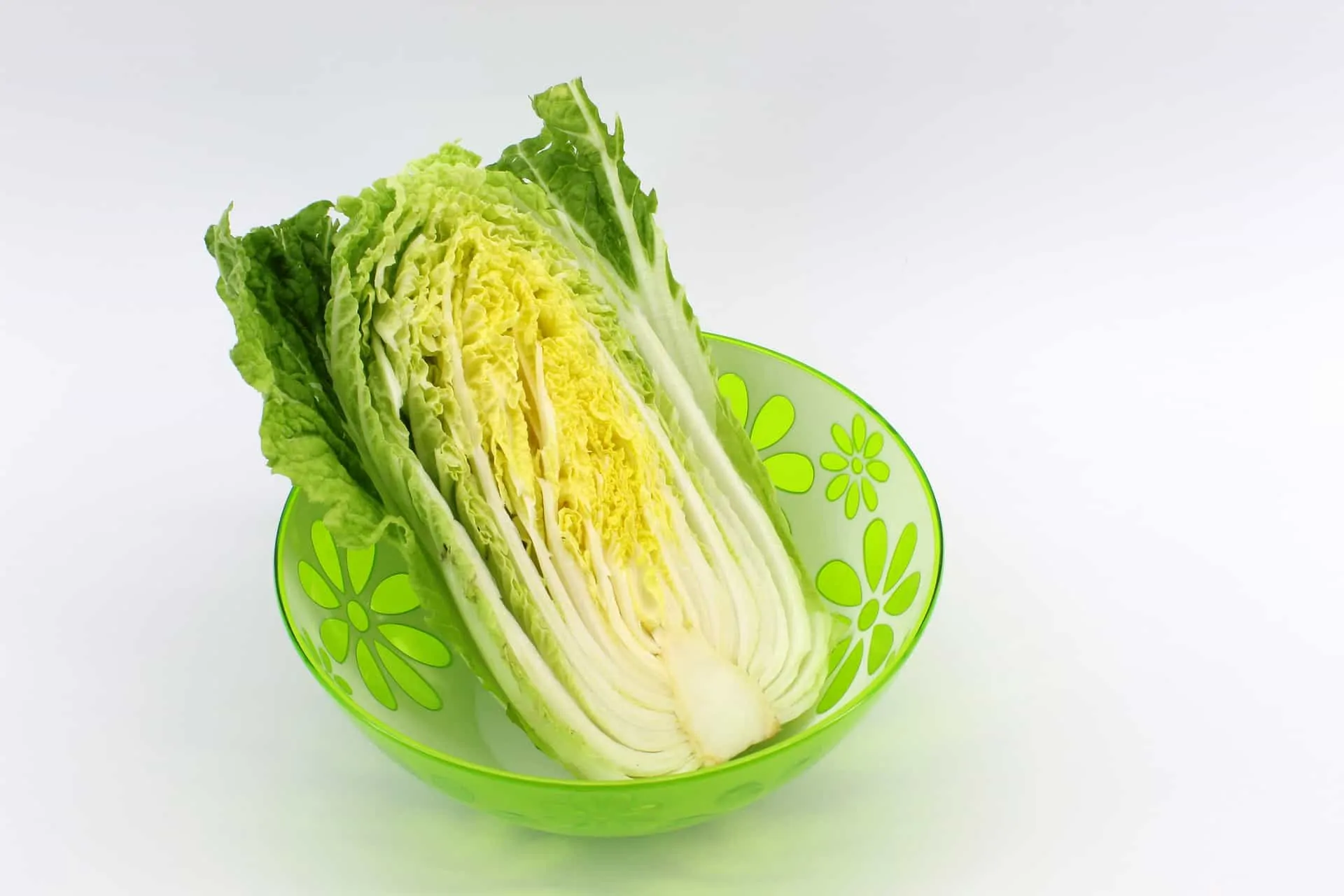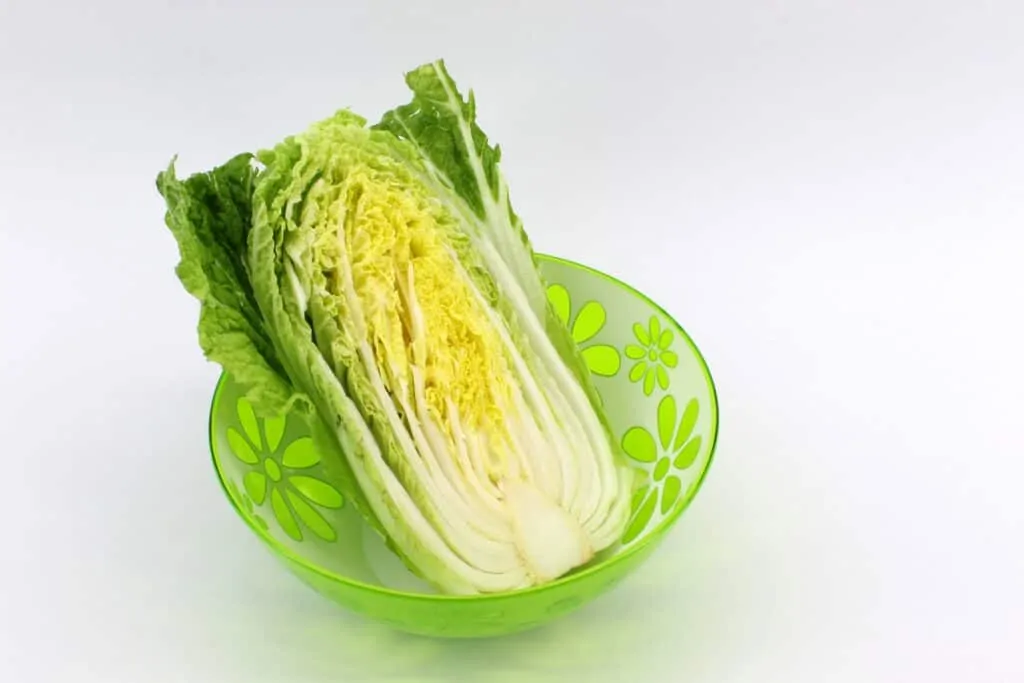 Other Kinds of Cabbage
Savory cabbage, Brussels sprouts, and bok choy are all common veggies in the cabbage family. Each is low in carbs and delicious. They cook a little differently, and are not easily interchangeable so make sure you pay attention to the recipe you're using.
Is Cabbage Freezer-Friendly?
Yes and no. Raw cabbage has a fairly high water content and when frozen, the cabbage will lose a lot of its structure and give off a fair bit of water.
That being said, cabbage IN something, like hearty soup or a casserole, will freeze just fine. Cabbage rolls are a typical dish that's freezer friendly.
Is Sauerkraut Keto Friendly?
Yes, oh yes!
Sauerkraut is fermented cabbage. It is naturally low in calories and carbs, and high in fiber.
You can make your own sauerkraut but it is widely available in cans and jars. Most sauerkraut is packed with a strong brine that can be drained off. You won't lose the probiotic enzymes from draining the liquid – that's now infused in the sauerkraut itself.
Recipes Using Cabbage
I love cabbage side dishes with hearty fare like this keto taco casserole. Here are a few of my favorite recipes featuring cabbage:
Is cabbage better raw or cooked?
You can certainly eat it both ways, but there's some evidence to suggest that cooked cabbage supplies more antioxidants when cooked.
Is fried cabbage keto?
Yes! Add some grass-fed butter if you're doing strict keto, sautee it up and dig in! There'll be about 3 net carbs per cup of raw cabbage when you fry it.
What are the side effects of cabbage?
Cabbage can cause gas, and in people with IBS, it can cause bloating and pain2.