Found in just about every fridge, mayonnaise is a familiar and often used condiment. But, is mayo keto? If you're living a keto lifestyle, you may be wondering if mayonnaise is keto, and I've got all the answers for you!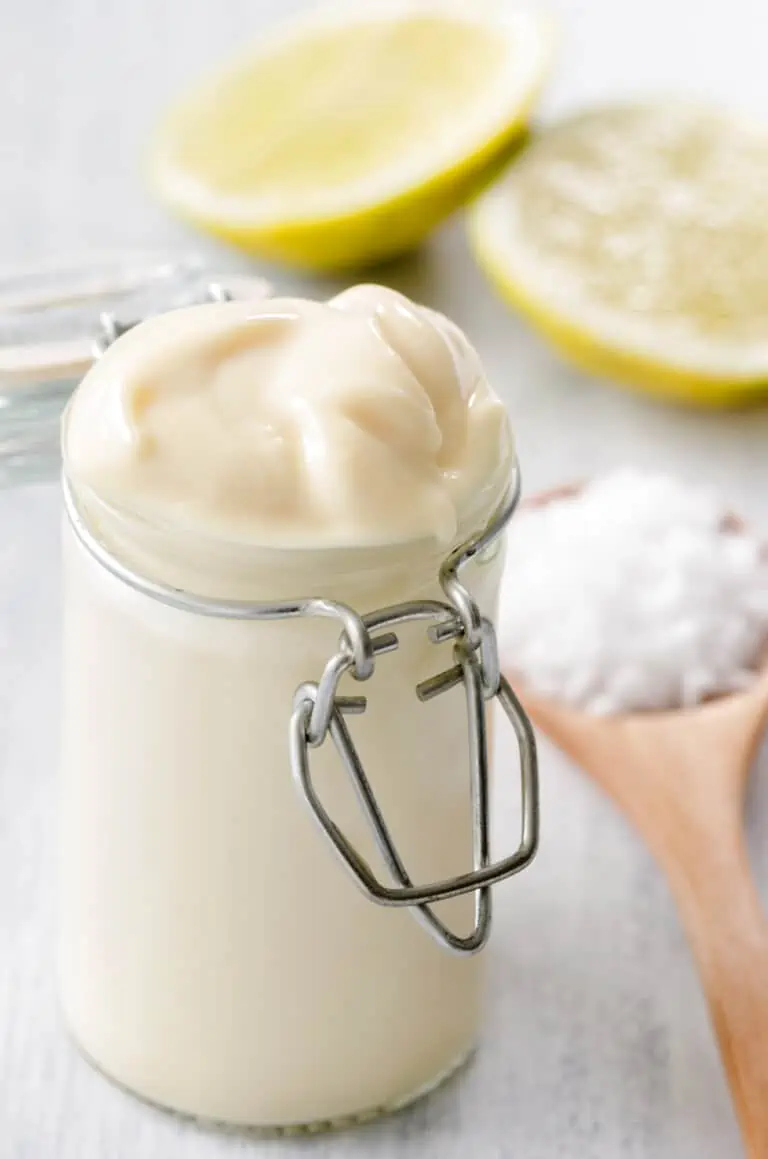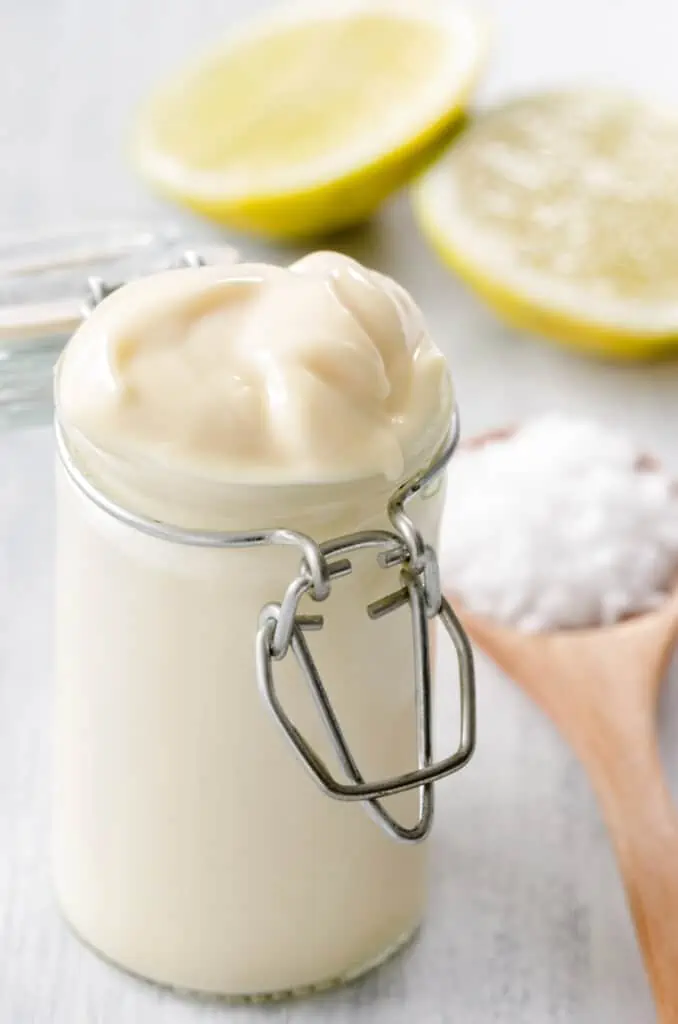 Thick, creamy, and delicious, mayonnaise is a must-have for sandwiches, salads, recipes, and more. It's a simple condiment that's available in a variety of different ways. From being made with different oils to different fat content, how do you navigate the world of mayonnaise if you're living a keto or low-carb lifestyle?
Is Mayonnaise Keto?
The simple answer is: yes! But, there are some exceptions and things to look out for.
What is Mayonnaise?
As I've already said, mayo is a condiment and an ingredient. It's essentially a whipped oil product that's fortified with egg (which is why it needs to be refrigerated), mustard to add some flavor, and acidity usually from lemon or vinegar.
Store-Bought vs Homemade Mayonnaise – the Ingredients
Homemade mayonnaise is an emulsification of up to six different ingredients, including egg, Dijon mustard, vinegar, salt, oil, and lemon juice. These are ALL keto-friendly ingredients.
Store-bought mayo, especially national brands, are also made with similar wholesome ingredients. The one difference is often in the kind of oil that they use.
Soybean oil and Keto
Many mayos are made with a base of soybean oil because it is cheap, readily available, and easy to work with. However, many ketoers, especially strict keto dieters, avoid soybean products – including oil – because soy is linked with inflammation. And, like some other oils, soybean oil is highly processed and should be avoided even if you're not on a keto diet.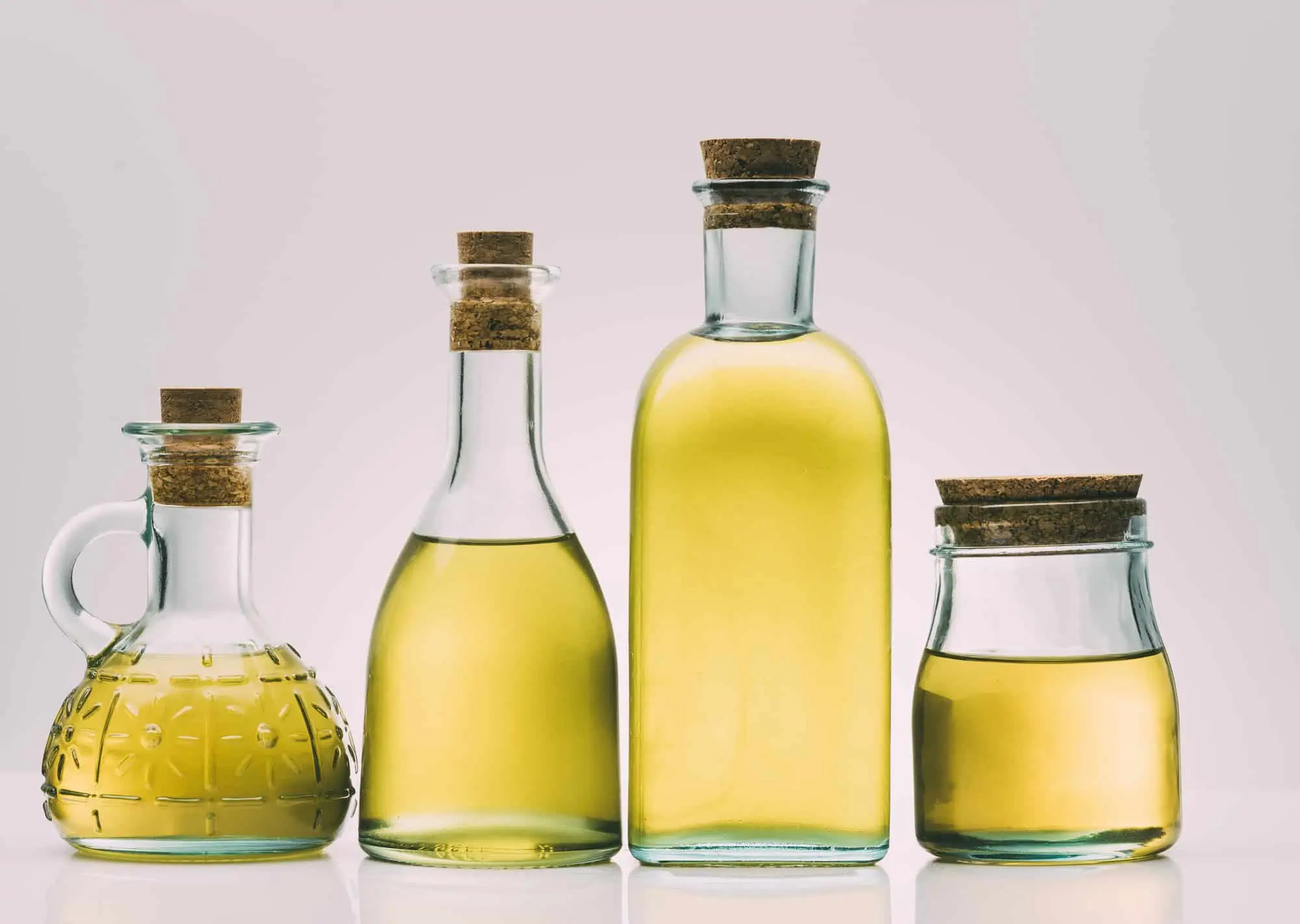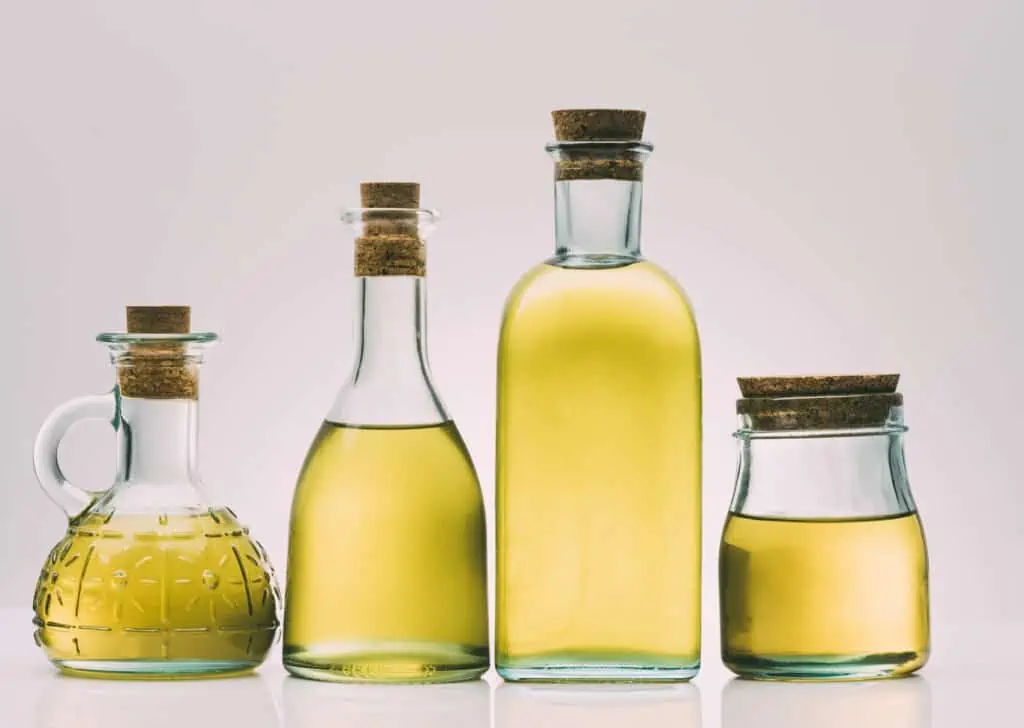 Is Mayo Made with Soybean Oil Keto?
We've identified that mayo is generally keto-friendly, but mayo made with soybean oil isn't. If you're doing dirty keto or you don't care about the highly processed oil, go for it. Smear that Hellman's mayo over a low-carb tortilla and dig in.
But if you're concerned about eating unprocessed foods or reducing inflammation, stay away from mayo made from soybean oil.
What Brands of Mayonnaise are Keto?
Once you've looked at the ingredient label, how do you decide if it is keto or not? The simple answer is to 1) look for the type of oil it is made with and b) look for hidden sugars. Hellman's Avocado Oil Mayo has both canola oil (a no-no on keto because it's highly processed) and a modified food starch in it. Stay away from it.
The best way to ensure your mayo is keto is to make it yourself (there's a recipe below)! Or, look for these brands:
Primal Kitchens Avocado Oil Mayo
Chosen Foods Keto Mayo
Japanese Kewpie Mayo
Duke's Mayonnaise
Sir Kensington's Mayonnaise
How To Use Mayonnaise
Mayonnaise is incredibly versatile and can be used as an ingredient in complex recipes, or it can be used as a condiment. Top an air-fried burger with a dollop of mayo, mix it into a salad, use it in your favorite coleslaw recipe, mix it into salmon patties, and more. If you're wondering how to get more fat on a keto diet, think about adding some mayo to your recipes!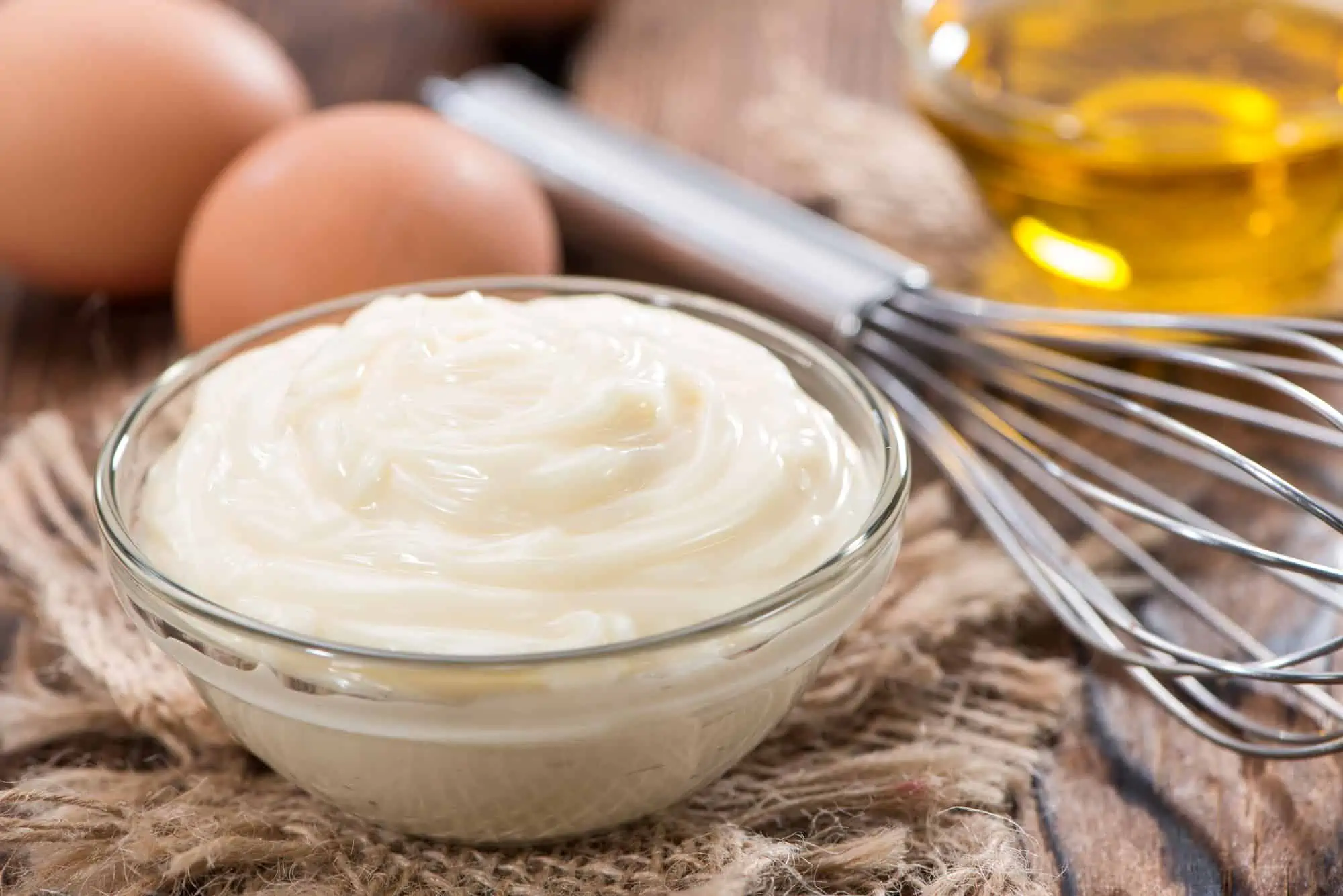 What You Need To Make Keto Mayo
Egg
Dijon mustard
Lemon juice
Salt
Avocado oil
How To Make Mayonnaise
Add the egg to a blender or food processor and pulse until well whipped.
Add the mustard, vinegar or lemon juice, and salt and pulse to combine.
While the blender or food processor is on, add a few drops of oil at a time until about 1/3 of the oil has been added and it is thick.
Add the remaining oil in a very slow, thin stream with the motor on until it's all incorporated.
Adjust the salt and lemon juice or vinegar if necessary.
Can You Make Mayo By Hand?
Yes, you can, but get ready to whip! Here's how:
Using a large bowl that's easy to grip and whisk, whisk the egg for a minute until it is well whipped and ligher in color.
Add the lemon juice, mustard, and salt. Whip until well combined.
Add a few drops of oil and whip with the whisk until combined. Add a few more drops, and continue whipping. Continue in this fashion until about 1/4 of the oil has been added.
While whipping add the remaining oil in a very thin stream until it's all been added.
Adjust the seasoning and serve.
How to Store Mayonnaise
Homemade mayo has raw egg in it so it'll need to be refrigerated. You can make it with a pasteurized egg for extra safety. Be sure to use the mayo or discard it after about a week.
Recipes that Use Mayonnaise
Looking to use up that mayonnaise? Here are some great recipes that all use mayo: